Whether you are an experienced travel nurse or allied travel healthcare professional preparing for your first assignment, finding the right housing option is one of the biggest, stressful challenges. Do you find your own housing and take a stipend pay? Would you prefer your agency find housing for you? How do you find short-term housing? What about your pets? It can easily be overwhelming and stressful when dealing with housing. But don't worry, we are here to help. Here are our 10 travel nurse housing tips.
10 Housing Tips For Travel Nurses
Beware of Offers That Sound Too Good To Be True. The old cliché is that if something sounds too good to be true it normally is. A lot of travel nurses who look to secure hosing on their own try Craigslist. While that is certainly a good option, our tip is to just be careful. Be sure you do your research.
Look At All Options
Check out Extended Stay Hotels. Long term stays are 30 days or more and can be perfect options for travelers. There are certain tax breaks and lower nightly rates when you book an extended stay. If you are planning on securing your own housing, be sure to call the manager and negotiate the best deal for you.
Check Out Vacation Rental Websites. Sites like VRBO and Airbnb are popular options for travel nurses. They offer a lot of options such as location, bedrooms, and square footage. As a travel nurse, you probably need something small; perhaps a one bedroom. You can then choose to live close to the facility or downtown.
Find A Roommate
Consider Living With Another Traveler. A great way to keep costs down while having someone who understand your work is to live with another traveler. Talk with your recruiter for any recommendations or at work you can ask around.
Live With Friends or Family Member. Many travel nurses look to take assignments in cities where family members or friends live. And while you might want to have your own place, staying with a friend or family member comes with great perks. You can save money and spend quality time with someone you know.
Room For Rent Options. This is a popular option for travel nurses. Utilize your network by talking with your recruiter or other travelers to see what's out there. You can also use Facebook groups like Travel Nursing: Places/Rooms For Rent to find information about places to rent while on assignment or to find roommates!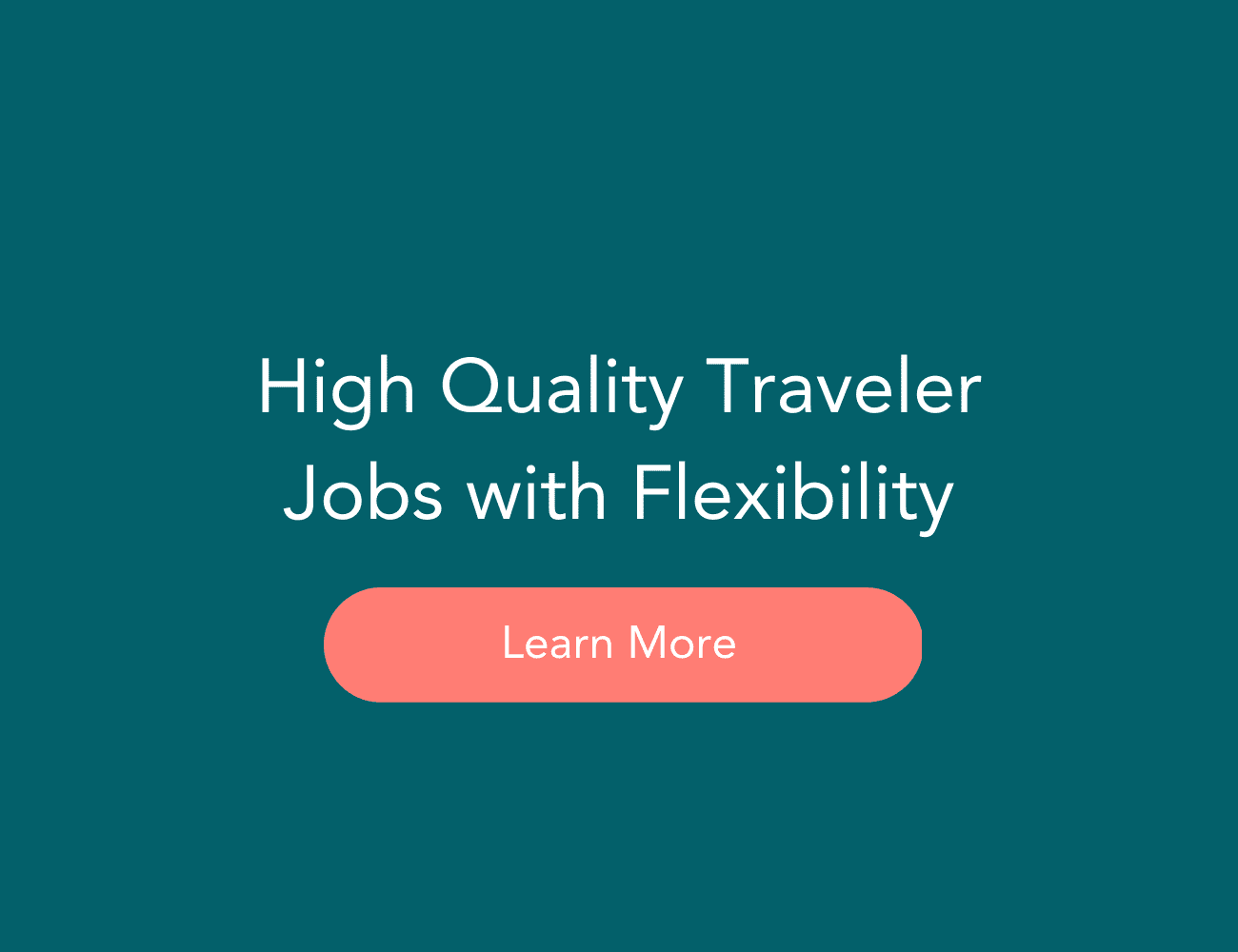 Do Your Homework
Understand The Benefits of Agency Placed Housing. A lot of travel nurses utilize agency placed housing options while on assignment. There are several benefits when taking agency placed housing. It's simpler, and there could be better prices. Also, depending on where your assignment is located, there might not be a lot of options so using agency placed housing could make your life easier.
Understand What Furnished Means. Finding a place that is furnished is nice for travel nurses as most don't bring a lot of furniture or housing necessities on assignment. However, be sure you understand what furnished means so if you need to buy or bring things you are prepared. While ever place is different, most furnished items mean a bedroom with a dresser, lamp, dinning room table, and couch/chair is what you get. Microwaves and washers/dryers aren't always included. Just understand what you are getting.
Do Your Homework. There are great deals out there for housing options. You can find your ideal housing option; you should do some investigating. If you book your assignment early, start looking at housing options that are right for you. If you want that month to month apartment by the beach start looking now.
Traveling With Pets?
Be Upfront About Any Pets. Many travel nurses travel with a pet. It's important that if you are traveling with a pet you be upfront. If you are using agency placed housing, your recruiter can find right pet options. If you are going to find your own housing, be sure you make sure your home allows pets and doesn't have any breed or weight restrictions.
About Host Healthcare
Host Healthcare is an award-winning healthcare staffing company focusing on travel nurse and travel allied. Host Healthcare's purpose is to make Host Healthcare a place with the highest employee engagement score in San Diego. A place where people are passionate about what they do and who they do it with. Our mission is to help our employees and travelers To Live Better. To learn more about Host and see corporate careers be sure to click the links.
Host Healthcare Travel Nurse and Travel Therapy
Host Healthcare offers an extensive list of travel nurse and travel therapy jobs. Call one of our friendly recruiters at (800) 585-1299. We are here to help you to get started.
A truly comfortable travel healthcare experience
Get Started