Nursing is a demanding job. The hours are long and involve rotating shifts, significant time on your feet, and interactions with dozens of patients and families.
Even though nurses are usually well compensated for their work, you may be interested in taking a break while making some extra cash with a side job or maybe achieve your nursing goals. After all, adapting your skills to a new context is a potent way to secure your financial future.
But how can nurses find side jobs that fit their current schedules?
We have curated a list of the 15 best side jobs for nurses, the average salaries for these careers according to the Bureau of Labor Statistics data,1 and some tips on finding the best side hustle for your needs.
Jobs in Healthcare
Everyone has a preference for how they spend their time outside of work. The great thing about a side job is that you can choose to utilize the same skills as your regular position. These go-to jobs for nurses are related to your current skill set. Plus, there are many travel healthcare companies that offer great side jobs for nurses. 
#1 Immunization Nurse
There's always a need for nurses to administer immunizations at clinics, pharmacies, and other locations. 
The need is particularly high during flu season

The typical pay is $25 to $40 per hour

Fit in shifts between rotations or during off-hours at 24-hour pharmacies
When autumn rolls around, it should be easy to find this kind of work with minimal long-term commitment.
#2 Travel Nurse 
Travel nursing is a wonderful way to travel and help people across the country. If you have at least one year of full-time working experience as a registered nurse and are looking for a chance to travel, travel nursing jobs might be for you. 
What does a travel nurse do? They fulfill on-demand skilled nursing for hospitals around the country and cover for gaps within patient care. The pay is competitive and may even be more than your regular nursing job. Plus, there are often great perks like the following:
Housing assistance or accommodations

Licensing reimbursement

Travel allowance

Ability to choose your contract length and take time off
Whether your goal is to fit in travel between rotations or delve deeper into the world of travel nursing, Host Healthcare can help you find your dream job.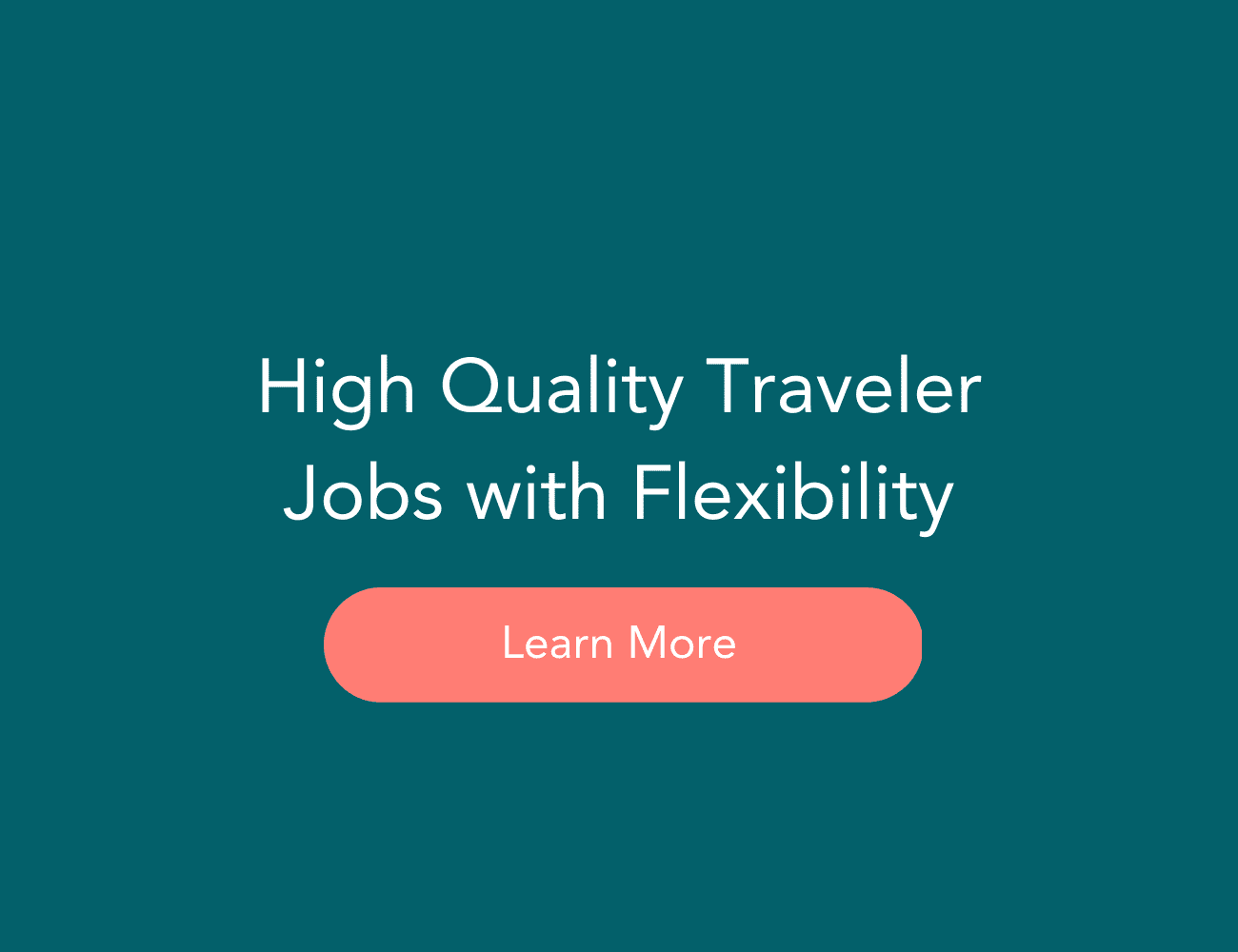 #3 Camp Nurse
Many camp nursing positions last for a week or more and involve caring for campers at an overnight camp or day camp.
If you're interested in an overnight camp, you would likely need to schedule your tenure during time off from your regular nursing position. 
Camp nurses are typically paid at least $30 an hour, but that salary can be higher.

The bonus is your compensation will usually include room and board, so it is like a paid vacation away from your usual day.
As you can guess, this role is best suited for nurses who are eager to spend time caring for children (along with their counselors and instructors).
#4 Caregiver
Many nurses find home caregiving to be a rewarding side job. The duties of a caregiver can include:
Providing medication

Bathing help

Meal preparation

Administering shots
….or other tasks inside a patient's home.
The salary is often lower than a regular nursing position, ranging from $11 per hour and up, but the more specialized the duties, the higher the pay will likely be. As a bonus, you may get to work with one patient closely rather than multitasking.
#5 Phlebotomist
A phlebotomist draws blood for tests, donations, and other uses. As a nurse, you already have this skill, and many clinics need someone to help with blood draws.
The average pay is $17 per hour.
Jobs That Implement Your Skills in Related Fields
Don't want to interact with patients on your days or weeks off?
While a second nursing job can be a nice way to earn extra income, it's not your only option. Nurses have many valuable skills that can be used in interesting side jobs outside of the specific nursing career they are pursuing. 
Next, we'll go through the top part-time jobs that implement your skillset in a new context.
#6 Nurse Educator
Many nurses find that teaching is an excellent way to share their expertise and earn a little extra money. 
The rapid growth of the nursing career has led to a greater need for instructors.

Community colleges, technical colleges, and universities with

a

nursing program

frequently hire nurses to teach their courses. 
The average pay varies widely depending on the institution and the teaching load, However, at a minimum, you can expect to be paid $35 per hour.
#7 Tutor
Don't want to commit to a semester-long course at a higher education institution?
There are other options for nurses to try out teaching and education.
Tutoring a nursing student is a great way to earn a little extra cash and help future nurses. You can set up tutoring work through a college or university with a nursing program or create your tutoring service.
Tutoring can be done either face-to-face or virtually, making it a great option if you're looking for flexibility.

The typical pay starts at around $20 per hour.
#8 First Aid and CPR instructor
Outside of nursing skills, many organizations need their employees to be certified in First Aid and CPR. You could:
Partner with your local parks and recreation department

Inquire with a local hospital

or

medical facility

Set up your own classes

Advertise via social media
Instructors' pay can vary, but often averages anywhere from $25 to $50 per hour if you are working through an organization. On your own, it might be more difficult to get clients, but you can set your own rates. Keep in mind that you'll need a certification to teach First Aid and CPR.
#9 Health Coach
Likewise, your expertise can be used to help individuals improve their lives.
A nurse health coach helps others adopt healthy habits and improve their overall wellness. The focus can include:
Nutrition advice

Exercise suggestions

General health advice
Your areas of expertise will guide the coaching you are qualified to do. Meetings with clients can be face-to-face or done virtually, making this another flexible scheduling option. The average starting salary is around $23 per hour.
#10 Legal Nurse Consultant 
A legal nurse consultant provides medical advice to attorneys and helps their clients analyze medical records.2 If you enjoy researching and are very detail-oriented, this might be a good second job for you.
As a consultant, you get to set your own hours and choose the cases you assist. The pay can be as high as $50 per hour.
#11 Medical Coder
In this role, you'll use your existing knowledge of medical procedures and diagnostics to translate services into specific codes for medical records.
This job offers a break from the physical rigors of nursing as it requires computer work.

The starting salary is typically around $21 per hour.
#12 Medical transcription
A medical transcriptionist listens to voice recordings made by doctors and other healthcare professionals and drafts them into written reports.
A nursing background is extremely helpful in this role as the information must be transcribed correctly. Your knowledge of medical nursing terminology can give you an advantage over other candidates.
The salary usually starts at around $17 per hour. 
#13 Health Blogger
If you love writing, you can earn extra income working as a freelance writer or nurse blogger. There is always a need for experts in healthcare to write for blogs and other publications.
The salary for these jobs ranges widely depending on expertise, writing skill, and the length of the piece. 

The amount of work you take on is entirely up to you, as is where and when you complete your writing. 

Keep in mind that you can also flex your creative muscles and pick up freelance jobs outside the medical realm. 
Jobs in Other Fields
While nurses' expert skills give them plenty of options, some nurses prefer a side job that feels like a break from their day-to-day responsibilities.
While you can always tutor in a subject other than nursing or write freelance articles, there are still more options. 
Below, we'll cover the two more flexible side jobs in totally unrelated fields.
#14 Survey Taker
Looking for home jobs? Taking surveys is the ultimate, stay-at-home, side gig!
You can sign up for paid surveys through several different sites and can expect to be paid anywhere from $5 to $35 per survey, depending on the length.
#15 Dog Walker
If you're looking for a great way to get some exercise in and relieve stress during your off time, working as a dog walker might be a good fit for you.
You can work through an agency or start your own service based on your availability.
Dog walkers can make $10 or more per hour and get the benefit of spending time outdoors with a friendly canine companion (or even a few at once).
Benefits of Side Jobs
According to a recent survey, more than 20% of registered nurses have a second nursing job.3 But as we've covered, there are several options outside of the nursing profession.
A side job also offers long-term benefits, including:
Help you build emergency savings

Save for a special vacation

Give you a creative outlet

Save money for a downpayment on a major purchase

Set aside money for your child's education

Allow you to use your skills in a different manner than your usual routine

Invest in a retirement plan

Pay down debt
Where Can Nurses Find Opportunities for Great Side Jobs?
If you're ready to earn some extra money in one of the above side gigs, start your search by browsing the following:
Online job boards

Community social media pages

Local pharmacies, recreation centers, clinics, and educational institutions

Freelance writing job boards
Or, if you're interested in becoming a travel nurse, streamline the process and apply with Host Healthcare.
Host Healthcare and Your Next Line of Work
There are many ways for a nurse practitioner to earn extra money through side jobs. However, if the goal is enhancing your resume and maximizing career growth opportunities while earning extra income, apply to Host Healthcare for a travel nursing opportunity. 
If your application is successful, Host Healthcare will help you with every step of the process. Travel nursing opportunities typically last for 13 weeks. Your salary package includes not only your regular wages, but also reimbursements for housing, travel, and even licensing. You can even bring your spouse or family along on the adventure. 
Ready to explore the country as a travel nurse? Apply with Host Healthcare today.
Sources: 
U.S. Bureau of Labor Statistics.

Overview of BLS Wage Data by Area and Occupation

.

https://www.bls.gov/bls/blswage.htm

Nurse.org.

Career Guide Series: Legal Nurse Consultant.

https://nurse.org/resources/legal-nurse-consultant/

Becker's Hospital Review.

More Than 1 in 5 RNs Have a Second Nursing Job, Survey Finds

.

https://www.beckershospitalreview.com/workforce/more-than-1-in-5-rns-have-a-second-nursing-job-survey-finds.html
A truly comfortable travel healthcare experience
Get Started