Every year people move to the Big Apple chasing dreams, jobs, adventure, and a fresh start. But once you arrive, is New York City a good place to live? 
We'll answer that question with a few of our own: Do you love word-class parks? Unique neighborhoods? Amazing restaurants? Unforgettable art? 
If you're asking, "Is NYC a good place to live?" there's only one answer—it's an amazing place to live and an incredible place to work if you're a travel nurse. With this city guide exclusively for travel nurses, we'll help you figure out where to live, how to use the transit system, and other tips for embracing this iconic city.
Choosing Where to Live in NYC
Sometimes it feels like one of the first questions every New Yorker asks is "Where do you live?" That's partly because people love their neighborhoods. 
New York is made up of five unique boroughs: 
Manhattan

Brooklyn

Queens

The Bronx 

Staten Island
Manhattan sits in the heart of New York City and is home to young professionals beginning their careers right out of college, CEOs running Wall Street, and families of all sizes and demographics. The most noteworthy neighborhoods in Manhattan include SoHo, Gramercy Park, and Tribeca where you are surrounded by some of the best parks in New York City, such as Central Park and Bryant Park.
Known for its incredible food, live music, and street art, the culture in Brooklyn is unmatched. Located near Manhattan, Brooklyn is a unique borough in that it prides itself on its "under the radar" nature. In this borough, we promise you will never get bored as there is always something to do or somewhere to be. Enjoy a picnic in Prospect Park, pick up a slice at Midwood's Di Fara Pizza, or attend a show at BAM Harvey Theater. 
If you want to enjoy city life while surrounded by nature, Queens is where you need to be. Astoria, Sunnyside, Jackson Heights, and Forest Hill are four of the best neighborhoods to explore in Queens that provide gorgeous city-views of Manhattan without the Manhattan price tag. With a vast range of affordable housing options, the suburban feel of Queens is what attracts families and young adults that love and appreciate how ethnically diverse its population is.
Dubbed the most affordable borough, the Bronx is home to the original Yankee's Stadium, the New York Botanical Garden, New York City's "Real" Little Italy. Deeply rooted in culture, Queens' residents are proud to live in this borough, however, with easy access to Manhattan and other surrounding boroughs via public transportation, residents can venture out and explore neighboring areas for a change of scenery. 
Last but not least, Staten Island. What makes this borough unique is that unlike Manhattan, Brooklyn, Queens, and The Bronx, to get to Staten Island, a ferry ride or drive over Verrazano Bridge is required. The primary attraction of living in Staten Island is affordability, making it a great option for individuals and families especially who love and appreciate the hustle and bustle of Manhattan but want a quieter place to escape to at the end of the day. Filled with amazing restaurants and shopping, highly-ranked private and charter schools, and over 170 parks, Staten Island offers people of all ages and backgrounds a place to call home.
Depending on where you work, you might want to consider living in New Jersey, just across the Hudson River. Not only can this sibling state be more affordable, but it may even take less time to commute from Hoboken or Jersey City than from some NYC boroughs. (You can still have an awesome NYC living experience, even if you're not technically living there—we promise!). So, how to find housing as a travel nurse? 
When choosing where to live, it helps to factor in:
Budget – Real talk: New York was ranked the fifth most expensive city in the U.S. for a reason.1

But if you take the time to pick a neighborhood that fits your budget, you can still enjoy all of the amazing things NYC has to offer without worrying about finances. 

Distance

– New York City has a population of roughly 8.8 million packed into 472 square miles. That means it can take longer than you might expect to get from point A to point B. Before you settle on an apartment, try listing out the things you want to be closest to (friends, work, etc.), then check the commute time to each of those locations online. This way, you can find a place that lets you spend your time enjoying the city (rather than just commuting through it).

Neighborhood vibe

– Every New York neighborhood has its own energy, history, and community. Whether you want sleek Manhattan skyscrapers, hip Brooklyn street art, or tight-knit Queens communities, there's something for everyone here.
Once you've narrowed down your housing search to the neighborhoods you're interested in and have determined your ideal monthly cost, you can start scouting out housing or partner with a recruiter to narrow down your options. If you don't see something you love, don't worry—the New York City rental market moves quickly, so you'll probably see plenty of new listings pop up as you get closer to your move-in date.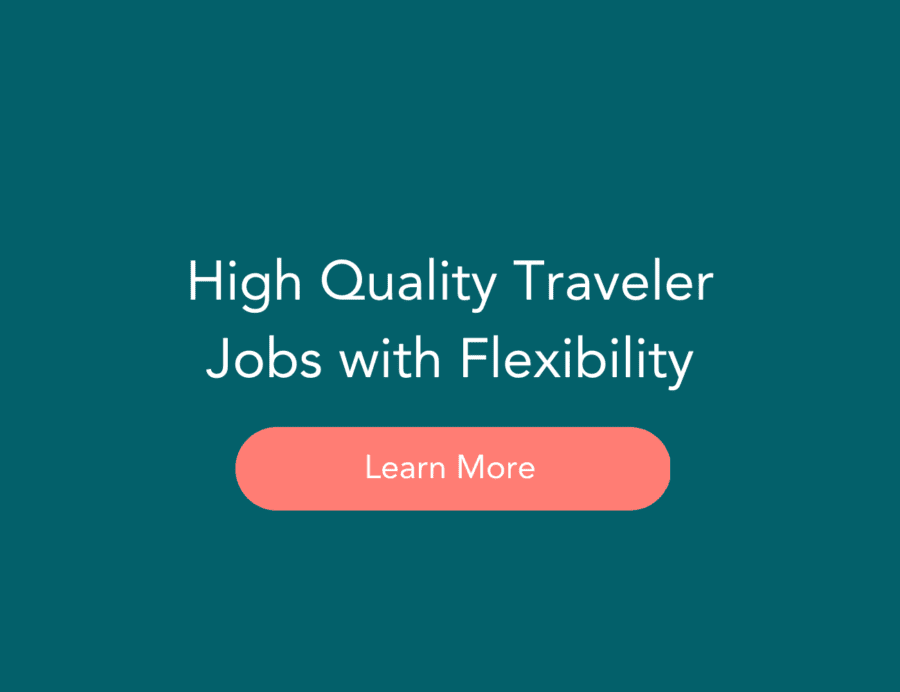 As lovely as it is to cozy up in your own apartment, you'll get the most out of NYC when you explore beyond your front door. Let's scope out some of the incredible things to do just a subway ride away.
#1 Urban Green Spaces
If you're a nature lover, we have wonderful news: New York City has over 1,700 parks, recreation facilities, and playgrounds to explore.2 Hit refresh and explore NYC's outdoor locales like
Central Park

– Located in the heart of the city, Central Park features trails, fields, lakes, horse-drawn carriages, famous statues, and the John Lennon

Imagine

memorial. 

The Highline

– This raised train track was converted into a public park. Visitors can wander through peaceful trees while savoring amazing views of Manhattan surrounding it. 

Prospect Park

– Designed by the same team that created Central Park, Brooklyn's Prospect Park features gorgeous lake views, forested trails, and picturesque fields. 

Brooklyn Bridge Park

– For amazing views that include Manhattan, Brooklyn, and the Statue of Liberty, spend an hour strolling across the Brooklyn Bridge and have a picnic in this promenade. 
#2 The Performing Arts
Famous for its incredible arts scene, NYC is the perfect place to catch a show. We recommend:
Broadway

– If you love theater, try browsing TodayTix, which features some of the best theater New York has to offer. 

Lincoln City Center

– You can see performances from the New York City Ballet and the Metropolitan Opera, along with other events at the iconic Lincoln City Center.

Concerts –

If you love live music, try catching a concert at Carnegie Hall, Radio City Music Hall, Madison Square Garden, or a host of smaller local venues. No matter your taste, this city has something for every music lover.
#3 World-Class Museums
As of 2022, New York City has 145 museums.3 Some of our favorites include:
The Metropolitan Museum of Art

– Arguably one of the most famous art museums in the world, the Met includes classical Greek and Roman statues, paintings from the Impressionists, ancient Egyptian art and artifacts, Tiffany stained-glass pieces, and so much more. Plus, New York City residents can choose how much they want to donate instead of paying the standard ticket price. 

American Museum of Natural History

– Whether you love natural history or just the

Night at the Museum

movies, there's something undeniably fun about dinosaur skeletons and a model of the solar system that takes up a full room.

MoMA 

– A must for lovers of modern art, the MoMA features arresting art collections ranging from the 1940s to the present.

Guggenheim

– With a historic building designed by Frank Lloyd Wright, the Guggenheim features Impressionist, Post-Impressionist, early Modern, and contemporary art. 
You can also find exhibits in unconventional spaces. For example, in addition to the iconic stone lions out front, the New York Central Library hosts free exhibits throughout the year.
#4 Unbeatable Shopping
Whether you're window shopping or treating yourself, it's always a treat to pop into local stores. If you're looking for a place to start, try checking out:
Bookstores

like The Strand, Argosy Books, Books of Wonder, Greenlight Bookstore, The Corner Bookstore, and McNally Jackson Books

Chelsea Market

, which hosts a range of delicious restaurants and trendy boutiques 

Fifth Avenue

, which is lined with iconic high-end stores (this is for all you devoted fashionistas out there!)
#5 Restaurants Galore
If you love trying out new restaurants, you'll eat your heart out in New York. 
Some of our favorite spots include:
Breakfast

– Black Seed Bagels, Peter Pan Donut, and Pastry Shop

Comfort food

– Blue Collar, Best Pizza, Katz's Delicatessen, Lucali Brooklyn, Amy Ruth's

Drinks and fun

– Royal Palms, Brooklyn Winery, Barcade

Foodie-approved

– Falansie, Via Carota
Whatever your dining preferences, there's always something new and delicious to taste.
Tips for Moving to New York City
Looking for general advice for moving to a new city? If you're a travel nurse, you've probably got the moving steps down pat (updated mailing address? check!). However, a New York City move can come with its own quirks. 
You can prepare for a smooth NYC move by:
Packing light

– Many apartments run smaller than other areas of the country, so we recommend channeling your inner Marie Kondo and packing only the things that spark joy. 

Minding the stairs

– A lot of older buildings don't have elevators, so if you're moving or buying anything heavy, you may want to hire movers. When they ask for the stair count on your new building, remember to include any outdoor steps leading into your building.

Learning your transport options – Ranked the number one public transit system in the U.S., NYC's public transport includes a 24-hour subway system and bus system.4

You can also use other train systems like the Path, NJ Transit, or Amtrak to visit nearby cities. 
When public transit won't cut it, you can also take a taxi or a rideshare like Lyft or Uber. Taxis don't use surge pricing, so if you're planning on catching a cab at a high-demand time of day, they can often prove cheaper than other car options. While many New Yorkers have cars, particularly in the outer boroughs, you don't need one, especially if you live in or close to Manhattan. 
Shopping light

– If you're shifting to a public transit lifestyle for the first time, you'll probably want to change your grocery shopping to make several small trips a week instead of one big one, since you'll have to carry it home yourself. Alternatively, you can order your groceries online and have someone else deliver them to you.
Ultimately, there's a reason why New York City living has reached legendary status. But the secret to feeling at home in NYC isn't mastering your Metrocard swipe or scoring a table at the latest A-List restaurant—it's treating your time here like an adventure you get to build along the way.
Make Your New York Dream Real with Host Healthcare
At Host Healthcare, we're dedicated to matching Nurses, Allied and Therapy professionals to their dream travel healthcare positions across the country. We offer premium employment benefits, access to high-paying job opportunities, and a responsive support team ready to help you settle into your new job and new city. No matter where you want to jet-set next, we help you thrive as a traveler and find yourself with travel nursing. Apply today to join the Host Healthcare community to learn what your next adventure could look like, (in New York City and beyond).
Reviewed by:
Allie Lowe RN, OCN
Nursing Specialty: Medical Oncology, Telemetry/Cardiac Acute
I started my nursing career in a Medical/Surgical/Oncology unit where I was able to really connect with my patients' long term, which I absolutely loved but always knew I wanted more of a challenging environment. During my time of being a nurse I have been able to work my way through Cardiac Acute/Telemetry, COVID ICU and Emergency Department. I am still working as a Team Lead on a Cardiac Acute Telemetry floor when I am not working at Host- this way I get the best of both worlds of advocating and coaching fellow nurses on travel assignments and still have my own direct patient care. The beauty of nursing is that there truly is an unlimited number of specialties & areas you can pursue! When I am not working, I'm most likely taking my dog out on hikes, surfing or eating tacos in sunny San Diego. 
Sources: 
A truly comfortable travel healthcare experience
Get Started