Travel nursing jobs have gained popularity for those with a nursing career over the years. It allows nurses to serve others while being able to travel and explore the world. With the increasing demand to become a travel nurse, finding the best travel nursing agency can be difficult when it comes to comparing other nursing agencies.
What makes Host Healthcare one of the best travel nursing companies? At first, it comes down to our mindset and our dedication. We take the time to understand your needs both personally and professionally, and through our large network of available travel nursing jobs we have ready at any moment, we place you in your dream position. But there is so much more. Learn what makes Host Healthcare one of the best travel nursing companies.
What to Look for in a Travel Nursing Agency
When looking for a travel nursing agency, you want to ensure that you're partnering up with a travel nurse company that suits all your needs from desired pay to destination. It's important to work with a travel nurse agency that understands your career interests and goals. With Host Healthcare, you're never alone. We will guide you through the entire travel nursing assignment process and place you in the best destination that fits your needs. Put your trust in a travel nursing company that goes to great lengths to take care of their travel nurses. With Host Healthcare you'll always get:
Customized Client Services
Generous Benefits: Medical, Dental, Vision Benefits, Weekly Pay, Matching 401k
Private Deluxe Housing Available
24-hour Emergency Support
Personal Career Consultant
#1 Ranked Travel Healthcare Company *#1 Traveled Healthcare Company awarded by BluePipes & Highway Hypodermics
A Dedicated Recruitment Team
At Host Healthcare, you have a single point of contact to help you with every situation. No need to shuffle through your emails to find your housing contact vs payroll vs benefits. At Host Healthcare, reach out to your single dedicated travel nurse recruiter to handle any situation.
Find Your Ideal Travel Nursing Assignment
Host Healthcare has a large database of travel nursing jobs nationwide. Looking to find a travel nursing job in a big city? How about the right shift for your lifestyle? No matter your requirements, your dedicated travel nurse recruiter will work hard to find your ideal travel nurse assignment. It's clear to see why Host Healthcare has a high retention rate with its travelers.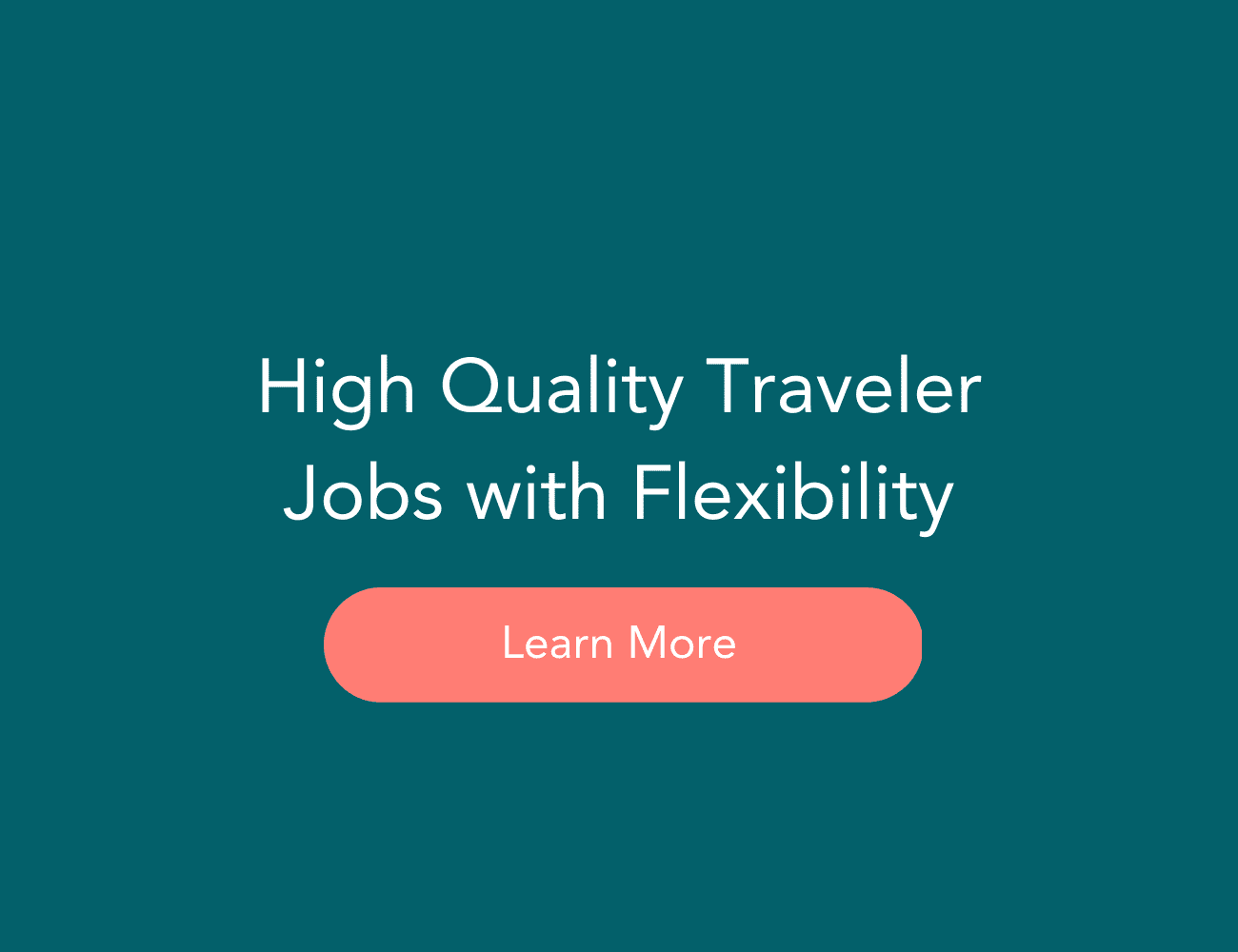 Rated One of The Best Travel Nursing Companies
Every year, industry companies put out there lists of the best travel nursing companies. And every year, Host Healthcare is included in those lists. In 2019, Host Healthcare was included in several awards and has been for several years. Host Healthcare was listed as one of the top 10 travel nursing company by Travel Nursing Central, and Highway Hypodermics. Host Healthcare has also been included as one of the Best Travel Nursing Companies by Inc Magazine, Staffing Industry Analyst, and Blue Pipes.
Traveler Reviews
Hundreds of travelers have reviewed Host Healthcare with positive reviews. On Facebook and Google, Host Healthcare has been reviewed 4.9 out of 5.0 from 250 travelers. When you review other industry websites, it's clear to see why Host Healthcare is among the best travel nursing companies.
Joint Commission Certified
At Host Healthcare, we hold ourselves to the highest standards. Our certification awards our continuous commitment to the high performance and compliance standards set by the Joint Commission. Host Healthcare now joins a select group of the nation's leading healthcare staffing companies that have earned the Gold Seal of Approval.
Host Healthcare Travel Nurse
Hopefully you enjoyed learning what makes Host Healthcare one of the best travel nurse companies. Host Healthcare offers an extensive list of travel nurse jobs. In addition, call specific recruiter directly or if you don't have a recruiter, call (844) 812-8094 and one of our friendly recruiters will be happy to help.
A truly comfortable travel healthcare experience
Get Started