Being able to speak, write, and read more than one language is incredibly valuable in nearly every profession—and it's particularly advantageous in nursing. When a nurse is bilingual, patients who might otherwise struggle to communicate their medical history, describe their symptoms, or convey other important information can be better understood. This ability to bridge communication gaps can be crucial in many situations, making bilingual nurses an invaluable asset.
Whether you're bilingual and considering a profession in travel nursing, or a travel nurse interested in learning or improving a second language, you may be curious about the benefits of being a bilingual nurse. Let's go through the benefits together.
#1 Filling an Essential Gap in Healthcare
According to data gathered by the Census Bureau, 32.5% of the U.S. population say they speak English less than "very well." <sup1In fact, 67.3 million U.S. residents speak a non-English language at home.2 And while Spanish is the second most predominant language spoken in the United States, a mere 6% of physicians speak it.
Bilingual nurses—whether on travel assignment or permanently staffed—can help bridge this gap between cultures, customs, and multiple languages without the need for a translator. For patients, this can create a number of positive experiences, such as:
Decreased fear and anxiety
Increased confidence and comfort
Reduced risk of miscommunication
Less reluctance to seek medical assistance
Higher quality of healthcare
Clearer understanding of aftercare instructions
While Spanish is the second most popular language in the U.S., there are many other languages that are also in high demand at medical facilities.3 Some of the top language needs in healthcare include:
Chinese
French
Vietnamese
Tagalog
Korean
German
Your fluency in a non-English language can impact where your skills will be most sought after. For instance, if you speak Spanish, you might find numerous opportunities in cities like New York, Los Angeles, and El Paso, Texas.4 This allows you to have a diverse range of locations to choose from for your nursing assignments.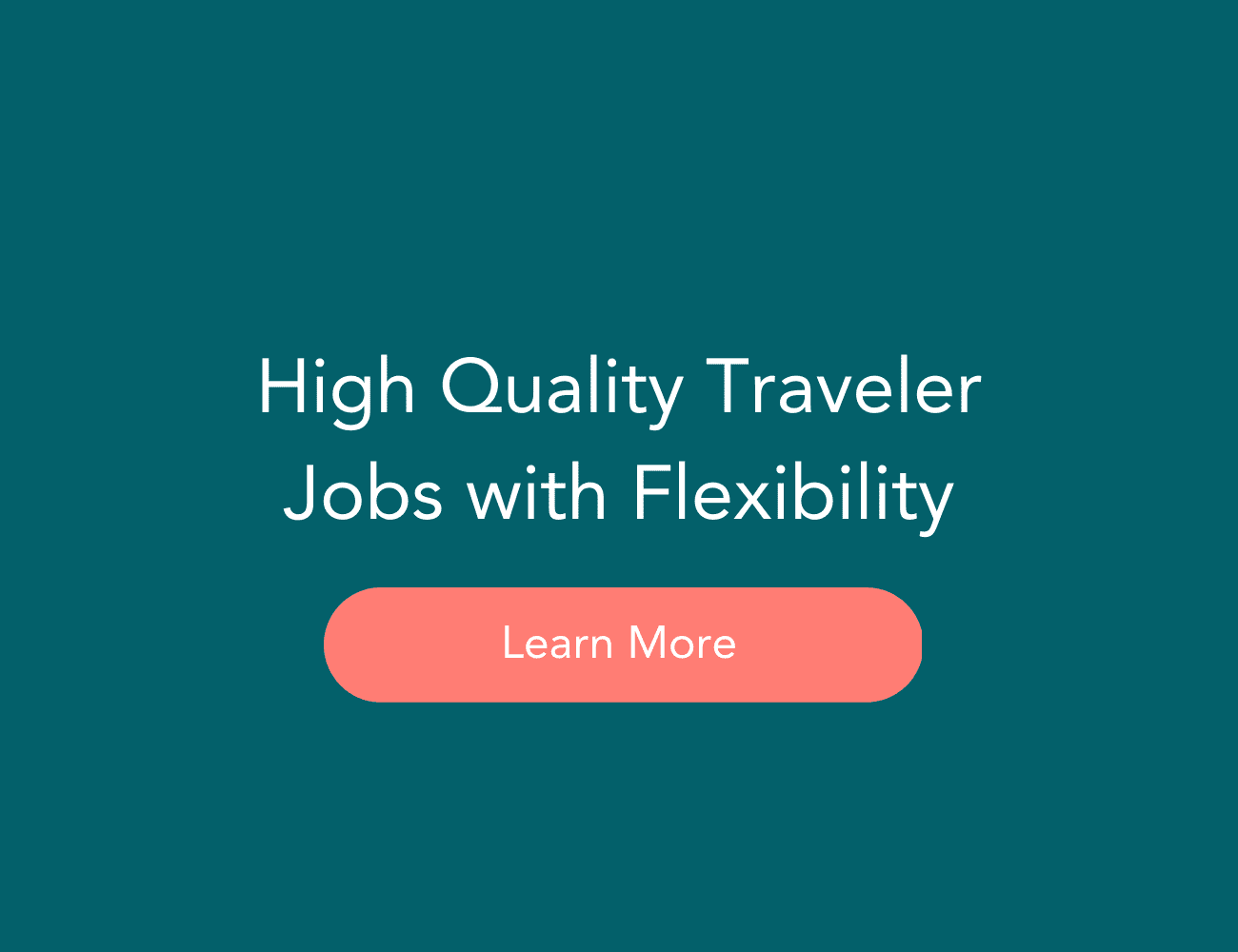 #2 Enhanced Job Satisfaction
Did you know that a great way to maintain or boost job satisfaction is by aligning your skills with your passions? Whether you're a seasoned nurse with years of experience or a recent nursing graduate considering a career as a travel nurse, you likely have a strong desire to help others.
As a bilingual registered nurse on assignment, you can take this passion to the next level by breaking down language barriers and serving as a vital link between patients and key medical personnel. This ability to facilitate understanding through effective communication can lead to increased job satisfaction.Not to mention, your unique skill set can make you an invaluable asset to your team and, most importantly, to the patients who rely on your expertise and care. This, too, can contribute to a heightened sense of job satisfaction during your nursing career.
#3 Potentially Broader Job Opportunities
Medical facilities around the country and the world require nurses who can effectively communicate with diverse ethnicities and native language speakers.5 Being fluent in any non-English language not only increases your opportunities to work in locations that interest you, but it also expands your ability to explore a wide variety of cities and towns during your nursing career.
#4 A Potentially Higher Income
Bilingual nurses are in high demand across the board, and this is especially true for bilingual travel nurses. Higher demand also often leads to higher pay.
While income isn't the sole factor in a fulfilling career, being fairly compensated for your skills and contributions can enhance your passion for nursing and help protect you from feelings of resentment or burnout as a travel nurse.
Harness Your Potential With Host Healthcare
The advantages of being a bilingual nurse extend widely across the nursing profession, impacting both your personal growth and your career opportunities. Becoming a bilingual travel nurse, in particular, can prove to be a deeply rewarding and transformative experience, with the potential to increase job satisfaction, obtain assignments in your dream locations, and contribute to healthier, happier patient lives.
If you're interested in a career as a bilingual travel nurse, let Host Healthcare match you with travel nursing positions that utilize your unique skill set. As a leading staff agency for travel nurses, our dedicated team is here to support you and help you find assignments based on your preferences. Our responsive recruiters are always available to assist you, ensuring that they advocate for your needs and find the right assignment that aligns with your goals. With us, you can confidently embark on your travel healthcare journey, knowing that our team has your back every step of the way. Plus, we provide day-1 medical benefits, 401k matching, and 24/7 support from our team of compassionate recruiters.
Apply to Host Healthcare today to discover the exciting opportunities that await you.
Reviewed by:
Ashleigh Murray, BSN, RN
Nursing Specialty: PACU, Emergency Trauma, Post-op, Pre-op, ICU float
After completing an emergency trauma nurse residency at a level-one trauma center and teaching hospital in Washington, DC, I dove hard into emergency trauma nursing. I absolutely loved everything about working in the heart of DC with my emergency room family. After some time, I decided I wanted to grow my knowledge base and see how the rest of the US handles emergency trauma, so I became a travel nurse. I absolutely loved it! I loved learning how different places handle different situations or how different parts of the country prefer certain medications over others to achieve the same outcome. Traveling made me want to learn other nursing areas, so after gaining the needed experience, I took some cool travel jobs in Pre-op, Post-op, PACU, and PACU with ICU floating. Many of these travel jobs turned into long-term staff residencies because I couldn't help falling in love with each city, the hospitals' staff, and the knowledge and skills I obtained in each place. Being a nurse has enriched my life, filled my cup by allowing me to help others, and provided me with so many adventures. I can't wait for the next one!
Sources:
A truly comfortable travel healthcare experience
Get Started