Aside from the staffing shortage, one of the most popular reasons people become travel nurses is being able to move around from city to city every 13-weeks. But what happens when these start to feel like short-term assignments and 13-weeks isn't enough? Perhaps you really like your manager, the unit is friendly, you have fallen in love with the city, and you haven't experienced any nurse burnout. If you are wondering, "How long are travel nursing assignments?" or "How long can a travel nurse stay in one place?", you have come to the right place. This article will discuss in greater depth how long traveling nurses stay in one place.
How Long Can a Travel Nurse Stay in One State?
A typical travel nursing assignment lasts 13-weeks. If your assignment ends and you want to stay, you can take an extension. Opportunities for nursing extensions aren't always possible or a guarantee so if you want to extend it's best to tell your recruiter as soon as possible so they can begin working on your extension.
If you are able to extend your current travel nurse contract length at your hospital, you may be wondering how long you can extend. Overall, a traveling nurse can take travel contracts in the same area or at the same healthcare facility for 12 months. This means you can extend your travel nursing job at the healthcare facility you're currently on contract with for an additional 39 weeks or up until the year mark of your first contracted day. If you decide to extend your travel contract as a registered nurse, make sure any new travel expenses are covered.
How Does This Impact Your Taxes?
Great question! Taxes are inherently complicated. It's always best to seek tax advice from certified tax professionals when it comes to your travel nursing profession. You can also ask your travel nursing agency how they assist travelers in maintaining tax compliance.
The biggest thing for all types of travel nurses to remember is the need to have a permanent tax home. The only way you can reap the benefits of the untaxed portion of your income is to have a tax home. But what does having a permanent tax home mean?
Essentially there are rules outlined by the IRS that you must follow to prove your tax home, even when taking a travel nursing job. Things like, perform a portion of your business in the vicinity of your home and use that home for lodging while doing business in the area. To prove that you have a tax home, you must incur a living expense (mortgage, housing rent, utilities, etc.) at your home. Having a permanent tax home allows you to reap the benefits of on-taxed reimbursements such as per diems, travel nurse housing stipends, or travel reimbursements.
For a thorough breakdown, check out NATHO's most recent travel tax FAQs.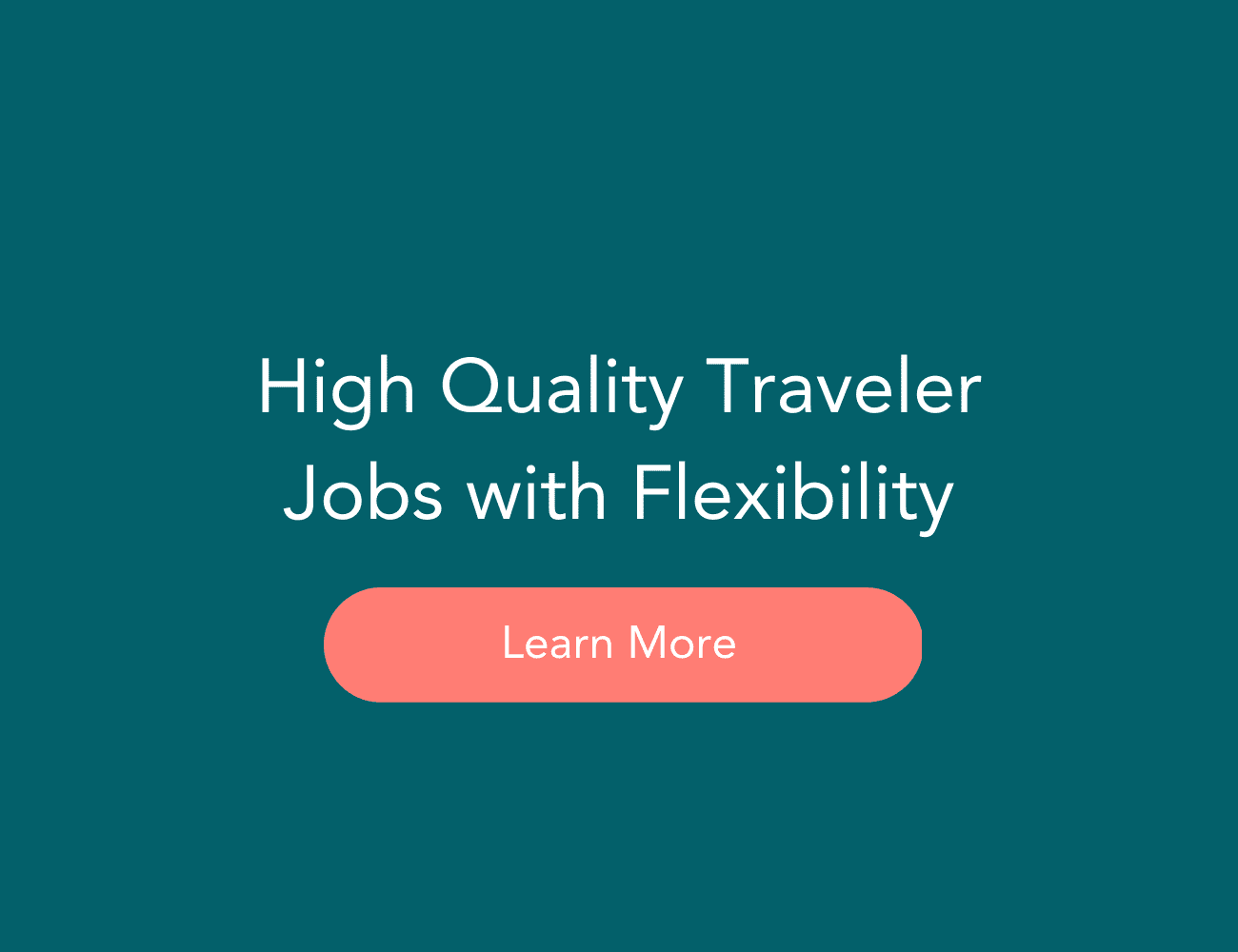 So What Does All This Mean?
If you are interested in extending your travel contract as well as your patient and nurse relationship, the biggest piece of advice we can offer is communication. The earlier you can communicate with your recruiter the better chance you will have of staying in one location longer as a traveling nurse. And be sure you speak with a tax accountant and understand all the nuances and your specific tax situation.
If you are looking to get started on taking your first traveling jobs assignment, be sure you check out the job description of a travel nurse to guarantee you can provide the best patient care at your hospital. After you check all the boxes, we hope you will consider Host for your travel nursing needs.
About Host Healthcare
Host Healthcare is an award-winning healthcare staffing company focusing on travel nurses and travel allies. Our purpose is to make Host Healthcare a place with the highest employee engagement score in San Diego. A place where people are passionate about what they do and who they do it with. Our mission is to help our employees and travelers To Live Better. If you are ready to take your nursing profession to the next level and work in new healthcare facilities across America, Host Healthcare is here to help. 
Host Healthcare Travel Nurse
Host Healthcare offers an extensive list of travel nursing and other healthcare traveler jobs. Call one of our friendly recruiters at (800) 585-1299. We are here to help you to get started.
A truly comfortable travel healthcare experience
Get Started