If you have some professional experience under your belt as a general registered nurse (RN) and are ready to advance your career, you can consider a specialty in ICU nursing. The Intensive Care Unit (sometimes called Critical Care Unit) is a temporary home to patients with severe injuries, organ failure, surgical complications or following invasive surgery, or requiring a ventilator to breathe.
ICU unit nurses face challenging and engaging work and are rewarded with a higher than average nursing pay and plenty of professional growth opportunities.
But what if you're not yet an RN?
Let's take an in depth look at how to become an ICU nurse.
How Do I Become an ICU Nurse?
The path to becoming an intensive care unit nurse starts with becoming a registered nurse (RN) and gaining the experience needed to specialize in caring for intensive care unit patients. To that end, these steps include: 
Education and licensing to become an RN

Certification

Relevant work experience
1: Become an RN
There are three steps you need to complete to become an RN: 
College degree

– While you can become an RN with the foundation of either an Associate Degree in Nursing (ADN) or a Bachelor of Science in Nursing (BSN), you will be more likely to be hired in a specialized role like ICU nursing with a BSN, which typically takes four years to complete. If available at your nursing school, select classes that cover aspects of critical care. 

NCLEX exam – After completing an ADN or BSN, you will be qualified to take the National Council Licensure Examination (NCLEX-RN exam). This is a multi-format test that can take up to six hours, but 86.5% of test-takers passed it the first time in 2020, and you can retake the exam after 45 days if you need to in almost all states.1

Usually, you can take the exam 45 days after your graduation date, and will need to pass it within three years. It will take six weeks to receive your exam results. 

License

– Nurses are registered at the state level, and there are some fluctuations of exactly what the requirements are from state to state. Generally, you need to provide evidence of a nursing degree from an accredited school and successful NCLEX exam completion along with some fees and paperwork. 
2: Certification for ICU Nurses
Life support certification is required for RNs depending on their job roles. Qualifying courses need to be certified by either the American Heart Association (AHA) or the American Red Cross (ARC).2 Typical certifications include:
Basic Life Support (BLS)

– Required for all RNs.

Advanced Cardiovascular Life Support (ACLS)

– Required for RNs that are working in the ICU.

Pediatric Advanced Life Support (PALS)

– Required for RNs working with pediatric patients.
In addition to these, ICU nurses can obtain: 
Certification for Adult Critical Care Nurses (CCRN)

– The American Association of Critical Care Nurses awards the CCRN as well as specialty certifications available for pediatric and neonatal critical care. Certification involves accruing 1,750 – 2,000 hours of directly caring for critically ill patients and completing an exam at an ANCC-approved center. 

National Institutes of Health Stroke Scale (NIHSS)

– The NIHSS helps rapidly assess neurological impairment, and certification can be granted by the American Heart Association or the American Stroke Association.
3: Work Experience for ICU Nursing Jobs
While you can apply for ICU nursing positions as soon as you're a licensed RN, most job openings will require a minimum of two years of intensive care experience along with relevant certifications.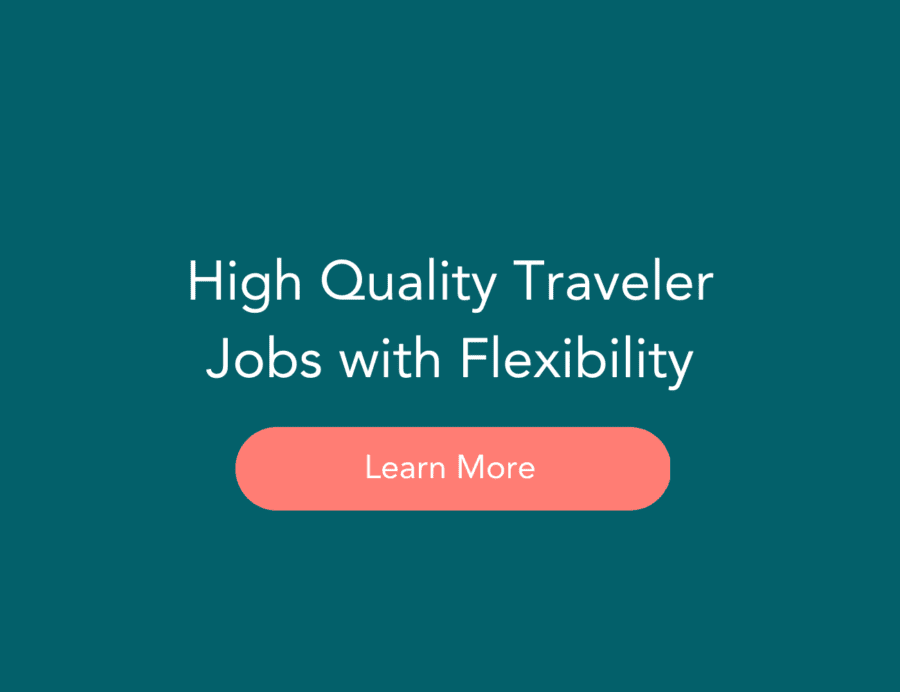 How Long Will It Take to Become an ICU Nurse?
If you're planning your nursing education with ICU in mind from the start, you can expect to spend about two to four years in post-secondary schooling plus around two years of on-the-job experience on the road to the ICU. 
All told, the education and experience path to becoming an ICU nurse or critical care nurse takes several years. But as with any career goal, determination and direction are big factors in getting you where you want to be.
What Do ICU Nurses Do?
During a typical workday, an ICU RN is assigned to care for one or two patients. These are patients with critical conditions, often fighting for their lives. 
That care may entail: 
Monitoring intubation and ventilation

Checking and recording vitals and physical changes

Administering multiple life-dependent medications

Monitoring wounds and dressings

Communicating with surgeons and physicians 

Being available to family to discuss needs and concerns
ICU nursing shifts are usually either 8 or 12 hours, scheduled 24/7 as intensive unit patients need attentive monitoring around the clock. 
Is Being an ICU Nurse Difficult?
Working in a critical care environment means you will be faced with both physical and emotional challenges. You'll need to deal with: 
Medical emergencies

– Changes in patients' conditions may be sudden and severe, requiring immediate care that may be at a life-saving level. 

Patients in distress

– If your patients are conscious, they may be experiencing high pain levels, fear, confusion, and anger in your charge. Being able to maintain calm and untangle the patient's current physical and emotional needs can be a challenge. 

Families in crisis

– While patients may be occupied by pain or fatigue that you can address at the moment, their support people are often in a tornado of worry and disaster planning. From repeating follow-up care instructions to talking them out of the worst what-if scenarios, communicating with families can be a challenging part of the job for ICU nurses.
What Are Helpful Traits for ICU Nurses?
Like many roles, ICU nursing takes more than technical skills. To be effective in this role, you need to have: 
Empathy for people in distress even when they aren't able to show you kindness

Calm throughout difficult or fast-changing situations

Patience with resistant or emotional people

Confidence in your technical skills and decision-making ability

Communication skills that are concise and clear
Although they're often described as personality traits, these are skills that can be improved through continuing education or working with a mentor. Reach out to people you observe in your professional or personal network who master these competencies and ask to learn from them. If you are on the fence on whether to be a PACU vs ICU nurse, learn the differences before jumpstarting your travel nursing career.
How Much Do ICU Nurses Make?
You'll increase your earning potential by specializing as an ICU nurse. With the higher level of experience and skills needed to succeed in this field, competitive salaries are one of the primary ways institutions attract talented professionals. 
The national average earning per year for RNs is $70,335.3 In contrast, ICU nurses earn $101,374 on average in the U.S. But the range behind this average is pretty wide, from the lowest 7% of jobs paying $50,500 – $62,999, to outliers at the opposite end as high as $188,000.  
How Can ICU Nurses Earn More?
If you're looking to grow your earning potential, becoming an ICU nurse or critical care nurse is a great step toward higher pay. For a further step, you can parlay your education and experience in a new career direction, move to a high-dollar city for ICU nursing, or hit the road as an ICU travel nurse.
Earn More in a Nonclinical Role
Extend your ICU training further with a master's degree or doctorate in nursing and shift your nursing career direction toward:
Administration

Medical and health service management

Legal nurse consulting
Utilizing your specialized skills in a nonclinical environment can be a great next-stage plan for when you're welcoming a change from the critical care environment. 
Earn More in a Different City
ICU nurse salary varies by location. Although cost of living is a big part of that (which presumably evens out the difference), other factors can impact your livable wage. The presence of renowned and specialty medical institutions, the wealth profile from county to county, and geographic isolation can all be factors that affect where ICU nursing or critical care nursing can profit you the most.
Currently, you'll find the highest average salaries in: 
California: San Francisco, Fremont, San Jose, Oakland, Sunnyvale, Hayward4

Alaska: Tanaina, Wasilla

Wyoming: Jackson

Connecticut: Norwalk
Earn More as a Travel Nurse
ICU nurses are in high demand in the travel nursing industry. Working as a travel nurse can increase your earnings by more than 20%, bringing annual salary up to a $122,246 average. It also provides you access to multiple locations with higher average pay, as well as high-demand openings that offer hiring bonuses along with per diem, travel, and housing stipends. 
Find Out More About ICU Travel Nursing
Whether you're at the early stages of planning your nursing career or ready for a change, take a look at the opportunities available through travel nursing. With higher average pay and covered expenses, you can build a nest egg while you're broadening your career and life skills. 
Host Healthcare offers the freedom to choose locations and nurse job durations that suit you best, from a life around the country or a few experiences between other commitments. 
Talk to one of our friendly recruiters today. 
Sources: 
A truly comfortable travel healthcare experience
Get Started