Housing can be one of the biggest headaches when starting out on a new travel assignment. With factors to consider like cost, four-legged friends, roommates, commute, and location, it can be overwhelming trying to figure out how to find housing as a travel nurse and where the best places to stay are.
Travel nurses often travel with a variety of guests—pets, other travelers, children, and significant others, all with a variety of needs as well. Short-term furnished housing can be difficult to come by. Most leases whether you need a yard for your golden retriever or a second bedroom for your husband to work (or nap) in, Host Healthcare has you covered with all the best resources to find your next place to stay. In addition to a dedicated housing department to assist travelers with finding a place to stay, Host Healthcare takes note of which housing option sites and resources are most reliable (and not so reliable).
Here is the definitive list for a traveling professional, in no order:
#1 Furnished Finder
Furnished Finder is one of the best options to use when looking for short-term, furnished housing options. They offer some of the best prices and they offer property verification to eliminate the worry of scammers. You can use Furnished Finder to perform a background check on any living space property you are interested in. They will provide you with reviews on the property owner and other properties they have also rented out. There are no hidden fees with Furnished Finder as they provide you with the direct contact of the property you wish to rent, so you may book directly through the homeowner. Furnished Finder is geared towards helping travel nurses discover the best short-term housing option, while also providing insightful blog posts about specific cities, and helpful tips for the newest travelers to the well-seasoned travel healthcare worker.
#2 Airbnb
The most well-known company in short-term housing rentals, Airbnb is also one of the best travel nurse housing sites to use. With extensive options to filter your search, you can find the exact needs you are looking for in a short-term home. Airbnb also offers the most accurate availability listings when looking for specific dates to book. The downside to Airbnb is in the inflation of price as there are cleaning, and service fees attached to your booking. There are, however, in most Airbnb bookings discounted rates for monthly stays. Airbnb is a must start website when looking for your short-term home.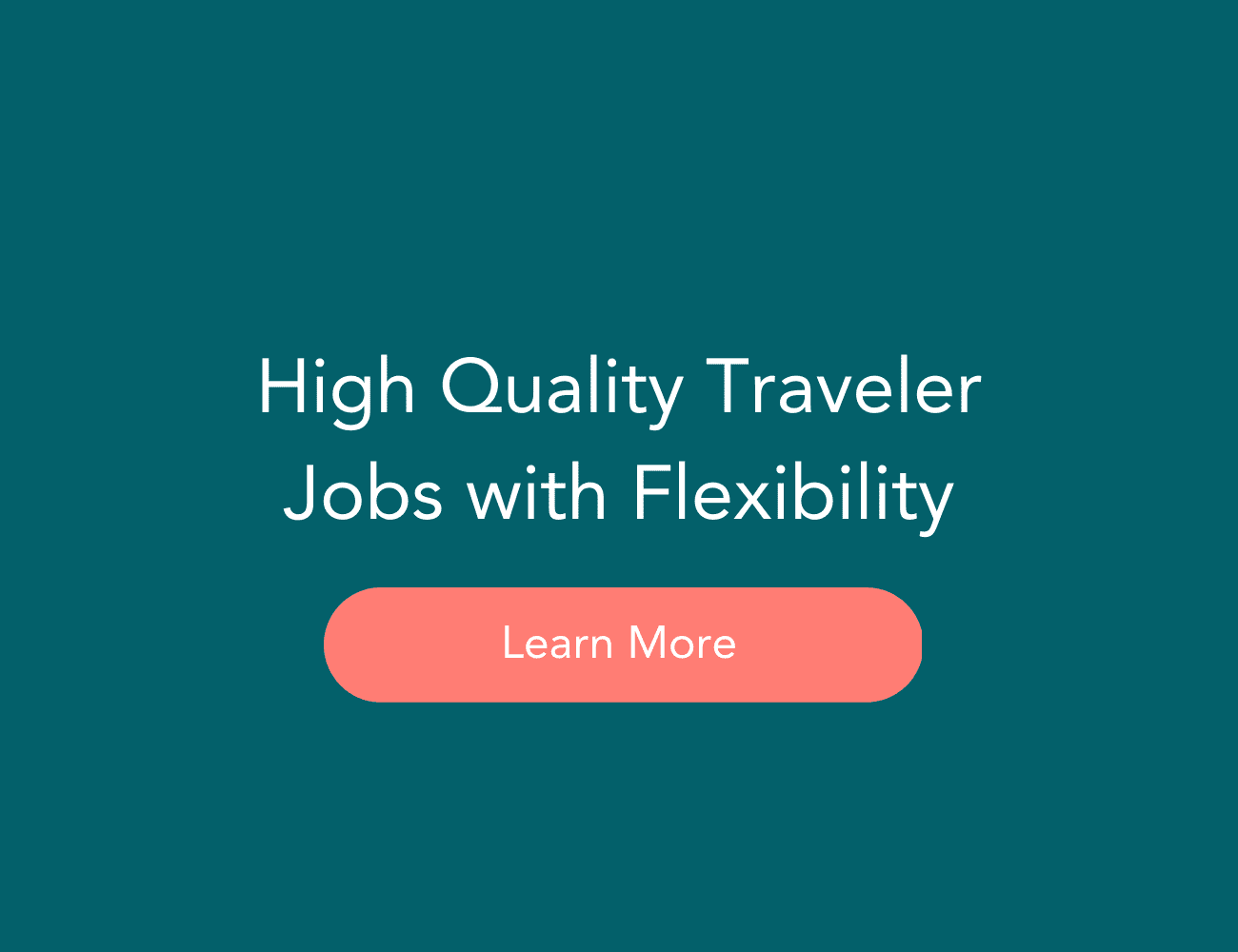 #3 VRBO
A remarkably similar option to Airbnb, VRBO offers many of the same searching features, along with the clarity in when your future home is available and whom you are renting from. VRBO, just as Airbnb, will charge you fees for cleaning and service. While VRBO does show you the purchase price of your booking before heading to checkout, there are far fewer monthly discounts offered on VRBO then there are offered on Airbnb.
#4 Transplant Housing
A temporary housing website built just for traveling nurses! Although Transplant Housing may not offer the numerous options for travelers that websites like Airbnb and Furnished Finder do for temporary housing, they make up for it in the comfortability in knowing that these homes are opened to strictly travel nurses. The homeowners understand the life of a traveling nurse and the uncertainties that come with being on a traveling contract.
#5 Zillow
Well known as the best way to search for yearly leases or homes to buy, however Zillow will have its fair share of short-term leases. The ability to filter your search by price, amenities and even the style of home you are looking for, the only way to find short-term or furnished housing is through the keyword bar. This still does not allow for the best filtration system. You will need to read the description on your rental before discovering if it is the right fit for you.
#6 The Gypsy Nurse Facebook Group
A Facebook page created for traveling nurses by traveling nurses. The Gypsy Nurse community is filled with nurses who share their experiences at different facilities to help those who are looking to learn more about travel nursing. This Facebook page built by Gypsy Nurse provides a caring community of nurses who are renting out their homes and nurses who are searching for housing. This is a great housing resource for those who are worried about dealing with landlords who may not understand what the life of a traveling nurse entails. We highly recommend joining this Facebook page when first beginning traveling nursing, so that you can learn the dos and don'ts of housing.
#7 HotPads
A smaller organization of Zillow, focusing more on rental options than homes/apartments to buy. Hotpads allows you to edit all the same filters as Zillow, creating an effective search for traveling nurses. The ability to search for short-term housing, furnished options and even the style of home (house, duplex, apartment, townhouse, and condos). Although Hotpads is connected to Zillow, Hotpads provides different options then Zillow, although there may be some repeats. We recommend creating a profile to allow for easy connection with landlords and the ability to create a list of your favorite housing options.
#8 Kopa
Established in 2016, eight years after Airbnb became public, Kopa has built a great alternative in short-term rentals. With options in over 100 different cities across the United States and continuously adding homes, apartments, and rooms for rent daily. Kopa allows you to control your entire rental electronically. You can speak with hosts, book your stay, and pay for your rental all through Kopa's website. As Kopa is a new search engine for short-term housing and still relatively unknown, this a great option to try and find some hidden gems.
#9 Landing
If you do not want to deal with landlords, avoid possible scams, or being stuck within a lease Landing is a great option for you. A membership is required to book through Landing, this will cost you $199 for the year. Host Healthcare does have a $250 discount code that one of our housing specialists would be happy to provide you with. Following your membership, Landing will provide you with more than 35,000 fully furnished, WIFI ready, pet-friendly housing options. You will be able to book and pay for your furnished apartment conveniently through your profile online or through their app. A 24/7 hotline that you can call, or text gives you a sense of ease while checking in, living, and checking out of your Landing home.
#10 Apartments.com
Apartments.com is a reliable website to search for townhouse, condo, or any other type of apartment style of housing. The advantage of using Apartments.com is that you will be working with the apartment complexes or real estate agency directly. This will allow you to get the cheapest prices on travel nurse accommodations, since you will not be paying third party servicing fees.
The disadvantage of using Apartments.com is the lack of short-term housing options for those who are taking on short travel nursing jobs. Many of the options available will be for 12-month leases, so you will need to make sure that when searching you filter your search to short term in the lifestyle tab. You can also filter your search to furnished, and pet friendly options in the more tab. Apartments.com is a great website to find that hidden gem for your next traveling nursing job.
A truly comfortable travel healthcare experience
Get Started