In many ways, "going west" is one of America's quintessential narratives. For as long as America has existed, her citizens have made a tradition of yanking their roots from familiar soil and striking out in the direction of the setting sun.
And now, it's your turn. As a travel nurse, your career and life ambitions aren't defined or limited by geography. From contract to contract, you can work, live, and play anywhere—and you probably have. And with a move to Reno in your future, you can partake in the great American tradition of trying your luck out west.
To help give you an edge, we've put together this guide to living in Reno, Nevada as a travel nurse.
Reno, Nevada: The Hidden Gem of the West
Reno might not be Nevada's most famous city—that distinction easily goes to Las Vegas, that well-known mecca of glittering casinos, exclusive hotels, and world-renowned stages. But to the people who live there, the city of Reno, just shy of 500 miles northwest of Vegas, is one of The Silver State's best-kept secrets.
Nicknamed "America's Biggest Little City," Reno combines the glitz, glamor, and neon of the Las Vegas Strip with all the hallmarks of homier locales, like close-knit communities, high-brow cultural events, and a host of leisure and entertainment options fit for singles, couples, or the whole family.1
But is Reno a good place to live? Of course!
For starters, Reno is packed with beautiful neighborhoods, gorgeous homes, top-rated restaurants, and, of course, its fair share of casinos. But don't let the bright lights and ringing slot machines fool you. Living in Reno NV means you have year-round options for playing in the great outdoors thanks to at least three iconic natural wonders:
The Truckee River – Nestled within large boulders, Truckee River is the ideal location for kayaking, rafting, tubing, and swimming.
The Sierra Nevada Mountains – Head up to the crested mountaintops for a day of hiking, rock climbing, biking, or soaking in the hot springs.
Lake Tahoe – This freshwater lake is bordered by tall pines and offers plenty of opportunities for paddleboarding, boating, and kayaking.
Tahoe-Pyramid Trail – Meandering along the Truckee River, the Tahoe-Pyramid Trail can be explored by foot or bicycle for awe-inspiring views of historic sites and breathtaking bridges.
And while Reno emits a certain down-home charm, it's still a fancy place. As a Reno resident, you'll need to develop an appreciation for upscale amenities typically associated with the suburbs, like swanky golf courses, flashy country clubs, and horizons filled with mountains vistas and million-dollar homes.
Add to that the array of attributes that makes living in Reno, Nevada such a unique experience, like world-class entertainment, fine dining, and thrilling outdoor activities, and it's easy to understand why the cost-of-living in Reno is a bit higher than the national average. Housing is the biggest factor, with the median price to buy in Reno sitting at not quite $510,000.2
That said, you'll save on costs associated with transportation, utilities, and healthcare. Additionally, living in Reno means you don't have to pay state income taxes. For some residents, these factors help balance the higher cost of living. To make things a little easier, we even created a guide for those of you wondering how to find housing as a travel nurse.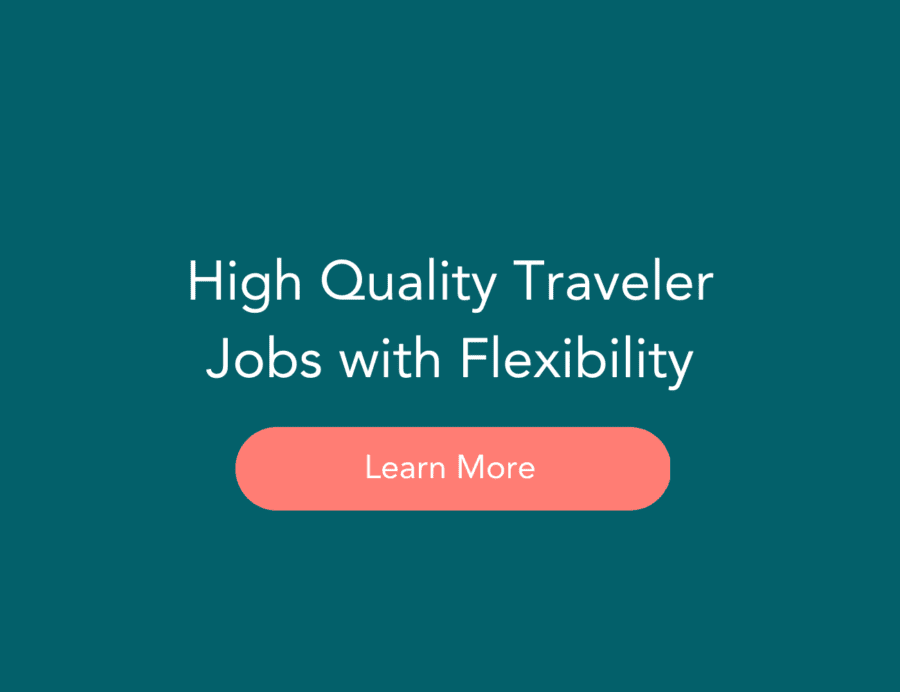 Moving to Reno, Nevada: Where To Go When You Go
If you're moving to Reno, Nevada for your next travel healthcare job, the first thing you should do is find a place to stay. As we mentioned above, Reno is full of incredible single-family homes that range in price from hundreds of thousands to hundreds of millions of dollars, and they're available in every part of the city.
As such, many of its neighborhoods are suitable options for potential homeowners from diverse economic backgrounds.
On the other hand, renters have it pretty good in Reno, too. Apartments, condos, and rental homes are also widely available, featuring a diverse selection of urban spaces to luxury high rises and larger complexes further out.
Moving to Reno but not sure what neighborhood is right for you? Keep reading for four great options.
#1 MidTown
Reno isn't short on sequestered, suburban hamlets, from the idyllic Newlands Historic District to the ultra-exclusive Arrowcreek. But if you're moving to Reno, Nevada and you want to live in a neighborhood that's a touch more accessible—and a lot more interesting—look no further than MidTown.
MidTown is locally known as "The Heart of Reno" thanks to its conveniently central location, its wealth of locally owned businesses, and the inspiring community effort behind the district's rejuvenation over the past decade.3
Once a desolate and decrepit part of town, it's now one of Reno's most unique, vibrant, and trendy neighborhoods, due mostly to the imagination, dedication, and hard work of the business owners and residents.
When you live in The Heart of Reno, you're also at the heart of an easily walkable network of one-of-a-kind business, public art, and a top notch nightlife scene. We're talking block after block after block of:
Antique shops, like Lucky Star, which features jewelry, collectibles, and vintage clothing and furniture at The Vassar House.
One-of-a-kind restaurants, including Süp, a soup emporium that crafts in-house gourmet soups made with the freshest ingredients.
Artisanal shops, like Micano Home and Garden Decor, a shop of locally sourced inventory with Southwestern charm.
Skincare boutiques, which includes PURESkin, a refuge for facials, waxing, and peels.
Crystal shops, like Crystal Cove, which offers sage and gems to ground yourself in your new home.
The neighborhood features a mix of newer families, long-time residents, and young professionals and creatives who live in recently constructed homes, apartment buildings, and renovated houses dating back to the 1930s and '40s.
#2 Riverwalk District/Downtown
Wondering how to make friends in a new city? Go north of MidTown a few miles and you'll find yourself in the downtown Riverwalk District, a perfect neighborhood for anyone who wants to socialize and live like a city slicker in the middle of the wild, wild west.
The Riverwalk District is built along the banks of the Truckee River where it passes through downtown, near the original birthplace of Reno.4 Stretching from Lake Street on the east to Arlington Avenue on the west are all the attractions you'd expect from a proper downtown, like:
Shops and boutiques – The Melting Pot World Emporium features eclectic knick knacks, kitchenware, and clothing. For an upscale experience, stop by Nomad Boutique for cowgirl-inspired clothing and accessories.
Restaurants, bars, and nightclubs – For elevated libations, Aura Ultra Lounge is sleek, stylish, and overflowing with martinis. For a night out with friends, stop by Picasso & Wine for a night filled with paint brushes,music, and plenty of wine.
Live entertainment venues – Peavine Taphouse Eats and Beats is the place to go if you're looking to indulge in artisan pizza, craft cocktails, and world-class live music.
But nothing interferes with the city's love affair with Mother Nature. The Riverwalk itself offers a pleasant way to relax, stroll, and breathe in the fresh air, or you can explore the area's city parks, including one on a river island.5
l be glad to know that Reno's Truckee River Whitewater Park passes right through, offering even more opportunities for outdoor activities.
#3 King's Row
Drive about 20 minutes north from the downtown River District and you'll come to King's Row, one of Reno's most densely-packed neighborhoods.
Young families, first-time home buyers, and young professionals who work downtown are drawn to King's Row home prices that are below the state average, ample options for affordable apartment living, and the opportunity to combine the sprawl of the suburbs with the exhilaration of high populations.6
For fun, King's Row residents can hang out at Northwest Park, an expanse of public greenspace that offers a range of facilities anyone can enjoy, like:
Baseball diamonds
Basketball courts
Soccer fields
Tennis courts
Walking and running paths
Playgrounds
King's Row is also the home of many of Reno's best casinos. So if living in Reno means regular doses of Vegas-style nightlife, complete with gaming, drinking, and live shows, King's Row is a safe bet.
#4 Wells Avenue Corridor
Adjacent to Midtown along Wells Avenue is a neighborhood officially known as the Wells Avenue Corridor. But somewhat less officially, this tree-lined stretch of the city is also known as the Bungalow District, a nod to the classic Arts and Crafts architectural style that most of the residences in this neighborhood epitomize.6
A popular style in the early 1900s and on through the middle of the century, the bungalows of Wells Avenue are beloved for their extravagant porches and patios and their modest, easy-to-care-for yards. Queen Anne cottages, plus newer high rises, studios, and lofts along South Wells Avenue, round out the housing options.
The neighborhood is a mix of residential properties and commercial buildings, so living in the Wells Avenue Corridor keeps you close to the good times. This area is home to several delicious restaurants for casual dinners or special occasions, plus a range of fantastic shops and other businesses.
Need a regular dose of history, art, and culture? When you're in need of intellectual stimulation, you can pursue the exhibits at one of two world-class museums located right in the neighborhood:
National Automobile Museum
Nevada Museum of Art
The Wells Avenue area is also home to Renown Regional Medical Center, the flagship hospital of Renown Health, making it even more convenient for traveling nurses who want to be close to work.
See The World With Host Healthcare
Travel nurses live for the ongoing succession of new people, new work environments, and new cities. If you crave a career that lets you combine two of your biggest passions—caring for others and traveling the world—consider applying to be a travel nurse with Host Healthcare.
With access to tens of thousands of great healthcare positions in cities all over the United States, plus the premium benefits and other perks you deserve, Host Healthcare is making travel healthcare better than ever.
Apply with Host Healthcare today.
Reviewed by:
Cindy Cook, BSN, RN, CCRN
Nursing Specialty: Emergency, Cardiac, Pre-op, PACU
I have been working in the medical field for 22 years. I started as a back office, medical assistent in orthopaedics, which made me realize my calling was to help patients, and inspired me to go to nursing school. As a nurse I have worked in oncology, cardiac, emergency, and I am now currently working in Pre-op and PACU.
Sources:
A truly comfortable travel healthcare experience
Get Started