In a way, living in St. Louis is the best of both worlds—every St. Louisan can experience the verve and excitement of its bustling metropolitan area and still find enjoyment in local parks and neighborhoods brimming with midwest charm.
If you're thinking of moving to St. Louis for your upcoming travel nursing assignment, this guide will walk you through everything you need to know about living in the Gateway to the West.
Moving to St. Louis: What to Know Before You Go
When you move to St. Louis, you're moving to one of the most vibrant and exciting cities in the midwest. Packed with miles of scenic parks, dozens of historic landmarks, and a host of world-class museums, shopping, restaurants, nightclubs, and other attractions, St. Louis—also known as the River City—is that rare combination of big city amenities with small town charm.
Despite the range of cosmopolitan options for whiling away your leisure time, St. Louis is an affordable alternative to larger nearby cities like Chicago or Atlanta. The cost of living in St. Louis sits 15% below the national average, making it a far more accessible town.
In St. Louis, that low cost of living translates into affordable housing.1 Whether you rent or buy, there's an affordable option. The average housing prices in St. Louis are:
$120,900 median price to buy a home
$759 median price to sign a longer term lease
$1,800 – $2,000 median price to sign a short term lease
The Best Neighborhoods in St. Louis
Wondering how to find housing as a travel nurse about to embark on your next adventure to St. Louis? With affordable housing options available in nearly every part of the city, you're guaranteed to find a home or apartment you love whether you're planning on staying for the long-term or just a little while.
St. Louis has a number of different neighborhoods all with their own style. At Host Healthcare, our dedicated housing specialists can help you find a place that truly feels like home. Here is a quick guide to St. Louis' best neighborhoods to get your started.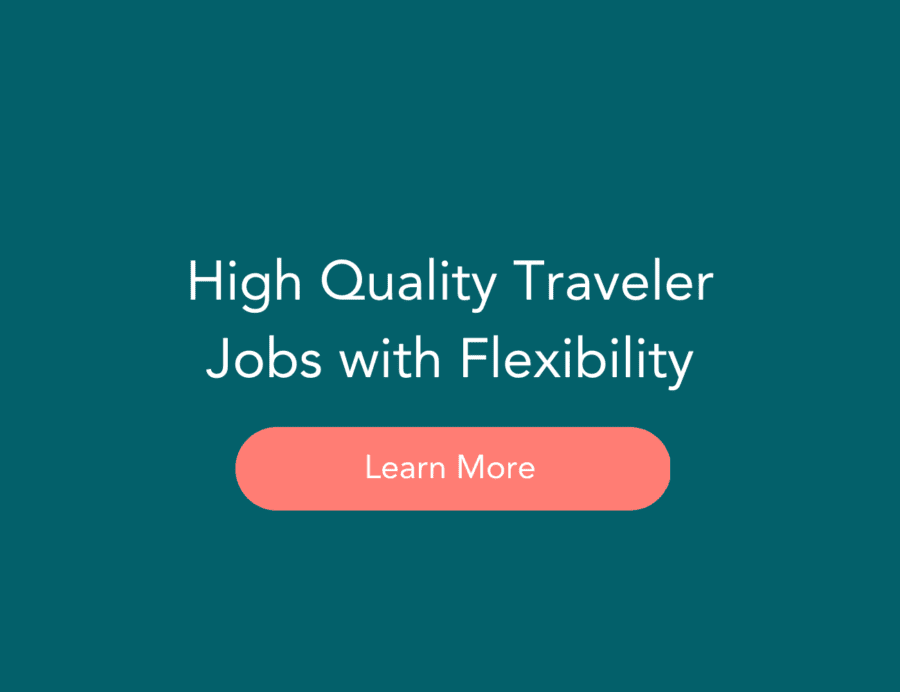 #1 Central West End
If there's one St. Louis neighborhood that attracts its fair share of young singles and professionals, it's the Central West End. Located just a few minutes from the city's bustling downtown, Central West End features slightly higher home prices than other parts of town, but for most renters, the cost of living is no barrier.2
But what makes Central West End so desirable?
If you're young and live in St. Louis, Central West End offers everything that you could possibly want. You could spend a day strolling along Euclid Avenue and getting lost in its diverse selection of boutiques, bookstores, and other shops. In the evening, you'll have your pick of some of the best pubs, nightclubs, and live music venues in town.3
Plus, when you live in the Central West End, it's incredibly easy to mix and mingle with your neighbors thanks to a variety of annual neighborhood festivals, like:
St. Louis Greek Festival
BookFest St. Louis
Central West End Halloween
And for those who work in the healthcare industry, Central West End is also the home of Washington School of Medicine, the St. Louis College of Pharmacy, and BJC Healthcare.
#2 Downtown St. Louis
If you crave the action and activity that only the city center can offer, consider living in downtown St. Louis for a fully immersive slice of city living.
Downtown St. Louis is brimming with incredible restaurants, hip and trendy bars, and an eclectic mix of well-known tourist attractions, like the Gateway Arch, and lesser-known intrigues that are among St. Louis's best-kept secrets.2
The average rates to buy and rent in downtown are lower than in St. Louis's other top neighborhoods. If you're looking to buy, you could possibly find a home for under $100,000. Renters spend around $1,800-2,000 a month on the neighbors mix of downtown dwellings, like:
#3 Lafayette Square
If you mosey just a few blocks south of downtown, you'll end up in one of St. Louis's coziest neighborhoods, Lafayette Square. Here, brightly-colored Victorian homes are nestled between quaint townhomes on quiet, scenic streets.
Lafayette Square has a mix of families and single-person households, making it the perfect place to move if you want some action without the fast pace nature of downtown. Plus, living in Lafayette Square means you're adjacent to Lafayette Park, a 30-acre public park that features:3
Movie nights
Summer concerts
Food festivals
#4 Shaw
The St. Louis neighborhood of Shaw is only a 10 minute drive from downtown, but it offers a distinctly different take on living in St. Louis. You're close enough to the city to take advantage of all the fun and excitement it has to offer, but sequestered away from it all in a neighborhood that's full of midwestern charm.2
If you're a fan of the outdoors, Shaw is certainly the neighborhood for you. Bordered by parks on three sides, it offers easy access to some of St. Louis's finest outdoor areas, including:
Tower Grove Park
Missouri Botanic Garden
Compton Hill Reservoir Park
If you move to Shaw, you'll have your choice of classic Victorians and stately Colonial homes, plus a range of apartments, condos, and townhouses, all at prices that are comparable to the rest of the city.
#5 Soulard
If you're moving to St. Louis and you want to live in a neighborhood that's off the beaten path, Soulard is the place for you.
Soulard offers a diverse mix of residents and housing styles only a few minutes south of downtown. The neighborhood is known for its care-free, bustling nightlife, anchored by an exciting array of bars and pubs.2
St. Louis Dining and Nightlife
Living in St. Louis, Missouri means you're in one of the Midwest's best cities for delicious cuisine from every corner of the world. St. Louis also boasts a buzzing bar and nightclub scene for anyone who likes to live life on the wild side.
St. Louis's Top Restaurants
In many ways, St. Louis is a food lover's paradise, packed with block after block of top-tier restaurants, bistros, and eateries of all sorts. In fact, if you are wondering how to make friends while travel nursing in St. Louis, diving into the food scene is the best place to start. From local favorites like frozen custard, St. Louis-style pizza, and barbeque pork steaks to culinary wonders whipped up and immaculately plated by award-winning chefs and restauranters, there's a meal for everyone.
Here are a three spots you definitely shouldn't miss:
China Bistro at Pan-Asian Supermarket – As Missouri's largest international grocery store, St. Louis's Pan-Asian Supermarket is a culinary destination all its own.4 But tucked away in this enormous grocery store is a St. Louis gem called China Bistro, a place locals and tourists alike flock to for the most authentic Chinese food in the city.5 For newcomers, it should be at the top of your list.
Olive + Oak – A relatively new addition to the St. Louis food scene, Olive + Oak has quickly become one of the most in-demand spots in the city.6 Olive + Oak boasts an upscale environment and delectable menu items built around locally sourced ingredients for one of the best dining experiences this side of the Mississippi.
Casa Don Alfonso – You won't find better Italian dining than the flagship restaurant of the St. Louis Ritz Carlton and celebrity chef Mario Iaccarino's Casa Don Alfonso.7 With breakfast, lunch, and dinner menus, it's a place you can go for a dose of delicious Italian cooking no matter what time your shift ends.
St. Louis After Dark
People in St. Louis take nightlife nearly as seriously as they do food. Whether you're in the mood for live music or a quiet neighborhood bar, you're never far from an exciting nightlife experience in the River City. Here are two top spots:
BB's Jazz, Blues, and Soups –This St. Louis hallmark specializes in top-notch musical acts, incredible cocktails, and a delectable mixture of Creole, Cajun, and classic American bar food.8
The Thaxton Speakeasy –The Thaxton Speakeasy located in the glamorous Thaxton building in downtown St. Louis, a triumph of Art Deco design. Featuring an always-packed dance floor and one of the liveliest crowds in town, it's the place to go for dancing and cherry moonshine cocktails.9
Things To Do in St. Louis
Looking for the best places to explore in St. Louis? There is no shortage of fun activities available in St. Louis, whether you're in the mood to soak up the outdoors in one of the city's fantastic parks, pursue the exhibits at one the city's world class museums, or tour the many historic landmarks and locations.
Visit some of St. Louis's top attractions for tourists and locals alike. These include:
See the view at the Gateway Arch
Catch a Cardinals' game at Busch Stadium
Walk the St. Louis Art Museum
Explore St. Louis Union Station
Find adventure at Forest Park, the site of the 1904 World's Fair
View the art and sculptures at City Garden
Explore St. Louis With Host Healthcare
St. Louis is filled with cultural and delightful attractions that are sure to make you feel right at home.
When you apply to join Host Healthcare as a traveling nurse, you gain the freedom of living wherever you want, whether that's St. Louis or any of America's other great cities. Plus, you get to continue doing the work you love.
Interested in learning more about travel nursing jobs in Missouri? Connect with Host Healthcare today.
Reviewed by:
Cindy Cook, BSN, RN, CCRN
Nursing Specialty: Emergency, Cardiac, Pre-op, PACU
I have been working in the medical field for 22 years. I started as a back office, medical assistent in orthopaedics, which made me realize my calling was to help patients, and inspired me to go to nursing school.  As a nurse I have worked in oncology, cardiac, emergency, and I am now currently working in Pre-op and PACU.
Sources:
A truly comfortable travel healthcare experience
Get Started