Whether you're considering travel nursing as a career path or simply want to keep your relocation options wide open when it comes to your profession, a multi state nursing license is a must-have tool. Maybe you are a new grad travel nurse or you are considering a position in travel nursing with a family, this can be a great opportunity to explore the world and multiple states across the United States!
While your in-state license gives you the ability to work anywhere in your state of residence, a multi state RN license makes more than half the country a new potential location to set down roots or find healthcare traveler jobs.
This step eliminates the time-consuming and expensive process of applying for an additional license in every state you wish to work in throughout your nursing career, and greatly minimizes paperwork along the way. It's also an important license for any applicant considering travel nursing, including temporary need-based assignment placements in hospitals and facilities around the United States. A multi state nursing license creates, at least for the majority of US states, an effective borderless experience that allows nurses to render care where they need to without paperwork and fees.
Obtaining Your Multi state Nursing License: Getting Started
The ability to obtain your multi state nursing license depends on where you begin the process; in a nutshell, starting within one of the states as outlined in the NLC (Nursing Licensure Compact) is a must. Think of it as moving your driver's license privileges from your home state to another: some states have agreements to simply accept one another's licenses, while others treat new residents like new drivers and demand examinations or tests, regardless of the applicant's experience level.
That being said, there are different procedures for earning a single state license vs multi state license. These may differ from the next in terms of requirements you have to meet before practicing. If you are not beginning from within the 33-state Nursing Licensure Compact or NLC "territory", you'll need to apply to each state you'd like to work in individually – an expensive and time-consuming proposition if you're planning to be a travel nurse or move frequently.
How Do I Apply for a Compact State Nursing License?
If you're researching how to apply for a compact state nursing license, the first step is establishing your PSOR (primary state of residency) in one of the current 33 NLC states. If you are a recent nursing graduate, this may be an easy move depending on where you had been attending nursing school. Additionally, having your compact nursing license is a great addition to a new grad nursing resume. Moving to your college town if it's in a compact nursing state and your PSOR is not is a smart move that will help expedite your licensure. Likewise, if you'd moved to attend nursing school in a non compact state from compact nursing state, moving back "home" and re-establishing residency should be your next step.
Your PSOR will be where you claim your mailing address, the home state on your voter registration card, your filed taxes, your driver's license, and so on. For some individuals, this might be where they completed their nursing education while others this may be where they grew up. Because medical professionals – particularly those applying for a Compact State Nursing License – are closely researched, be sure to be honest and straightforward about your PSOR. Simply listing a friend's address or renting a P.O. box isn't sufficient for declaring a PSOR – you'll need to actually legally reside and do your business there first. The amount of time required to declare a state your PSOR will vary across state lines and the country, so when in doubt, refer to local or state laws for guidance; the driver's license office is usually an excellent place to seek clarification.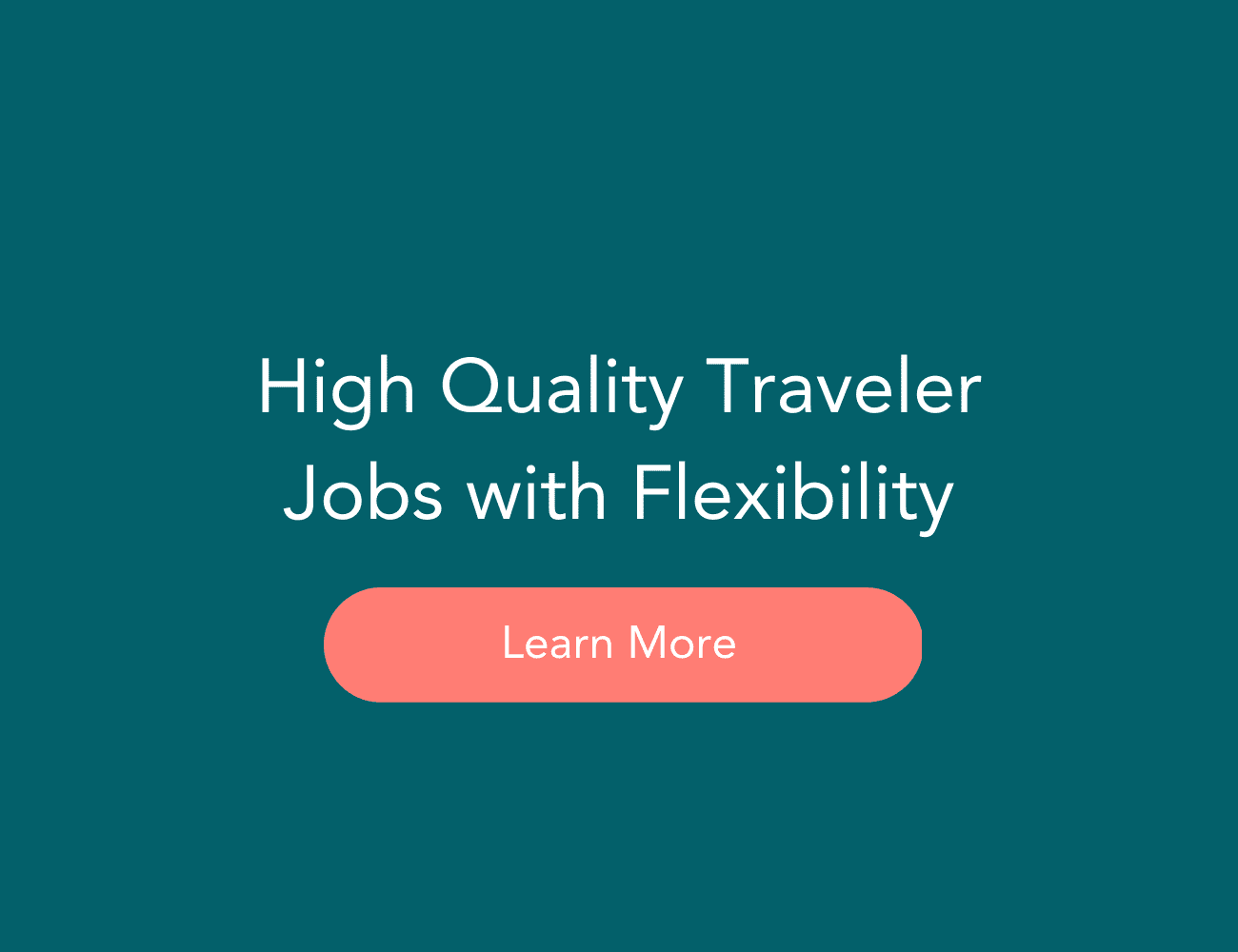 What Is An eNLC In Nursing?
As you research the process of obtaining your Nursing Licensure Compact, the abbreviation eNLC will be a common sight. The eNLC or Enhanced Nurse Licensure Compact was enacted in 2018 as an update to the traditional Nursing Licensure Compact. This new multi state nursing license option adds an "e" for "enhanced"– it essentially extends nursing capabilities to telehealth as well as in-person services; an eNLC is the same functional license as an NLC with a new name. At the time, this was a nod to the intersection of tech and medicine, and intended to expand nursing service access for patients that may be facing restrictions, or helping clinics facing a temporary nursing shortage that didn't necessitate a full travel nursing placement. The intended purpose of an eNLC was to give practicing nurses multi state privilege and to expand the amount of available nurses using online care services.
As the Coronavirus emerged in early 2020, this expansion became an unexpected lifeline, allowing nurses to administer expertise and treatment from their home states without the transmission risk of travel and face-to-face care in travel nursing assignments. The eNLC is essentially simply a telehealth-inclusive term for the original NLC, updated in 2018. As the COVID-19 pandemic highlighted the benefits of telehealth approaches – lower waiting times, zero chance of passing on infections, better patient accessibility – telehealth-related nursing assignments have become more mainstream, and an expected part of the industry.
Which States Are Included In The Multi State Nursing License?
While the future will hopefully include the entire country for ease-of-movement in nursing careers, the NLC defines the "borderless" nursing work potential for the time being. The compact nursing states as of July 1st 2020 include:
Alabama
Arizona
Arkansas
Colorado
Delaware
Florida
Georgia
Idaho
Indiana
Iowa
Kansas
Kentucky
Louisiana
Maine
Maryland
Mississippi
Missouri
Montana
Nebraska
New Hampshire
New Mexico
North Carolina
North Dakota
Oklahoma
South Carolina
South Dakota
Tennessee
Texas
Utah
Virginia
West Virginia
Wisconsin
Wyoming
The general geographic areas excluded from the NLC include the west coast and a partial swath of the upper northeast, as well as Alaska and Hawaii. Currently, Michigan, Pennsylvania, and Massachusetts are debating legislation that would bring them into the NLC grouping, and New Jersey has temporarily enacted measures to accept NLC in light of the COVID-19 pandemic. The post-pandemic country may further expand the territory of compact nursing states, as the benefits of travel nursing support have been highlighted in the midst of the Coronavirus crisis.
How Much Does A Multi State Nursing License Cost?
The cost to obtain a multi state nursing license will vary depending on your primary state of residence – there is no uniform fee across the board, but estimating between $200 and $400 is typically a safe range. You can generally review these fees, as well as any additional necessary applications or examinations, on your primary state of residence's board of nursing website. While this effort may amount to a few hundred dollars initially, remember that the expense of applying for an individual state license over and over will end up costing you far more over time. Even if you need to factor in the expenses of relocating to an NLC state, it's still likely your best financial move to make the move. Ultimately, the multi state licensure privilege that a registered nurse would obtain would be well worth the couple hundred dollar investment to work as a licensed practical nurse.
How Long Does It Take To Get A Multi State Nursing License?
Because a nursing licensure compact represents a great deal of trust in an individual registered nurse, there are a few important steps that will need to take place. Once your application and requisite payment have been turned in, you'll be instructed to report to an official fingerprinting location in your area, and information will be taken to issue a background check as well. Your degrees and certifications will be checked and you will undergo a criminal background check. If you have any prior felony convictions on your legal record, you will not be able to obtain a multistate nursing license.
Provided your paperwork is in order and you have no legal or regulatory barriers in your record, you should still expect a wait time of a few weeks. If you are applying to work temporarily in a non-compact state (e.g., travel nursing in Ohio or California), that waiting time may stretch into months – even if you're in possession of an active, approved NLC. Therefore, it's essential to plan accordingly to ensure you're looking for open positions at the right time.
Also bear in mind that these wait times may increase during particularly busy periods, both in-state and nationally, as they have in the wake of the medical need crisis caused by COVID-19. For this reason, it's in your best interest to secure your NLC as soon as possible, rather than waiting for a potential job or travel nursing assignment to begin the process. Chances are the opportunity will go to a nursing peer as you wait for paperwork to be filed, or a criminal background check to clear. Think of it as securing financing for a home loan before going house-shopping: you're in a much better position than buyers that plan to find a loan after discovering the home of their dreams. It's smart planning, and it will pay off in your career as high-demand nursing positions, high-paying nursing jobs and travel nursing assignments appear.
Ultimately, the answer to the question of "can you hold a nursing license in multi states?" is yes – with a legislative state-based caveat. You'll need to establish residency in one of the 33 NLC states if you want a license that travels with you through most of the US, but state-to-state applications are also available for those looking to make one "jump", as opposed to several. If you have any additional questions about obtaining a multi state license and starting your nurse practitioner career contact us today!
In the meantime, check out travel CNA jobs that could be a good fit for you.
Sources:
A truly comfortable travel healthcare experience
Get Started